As members and plan sponsors look for ways to drive down the cost of prescription drugs, many are drawn to discount programs that offer cards and coupons. These programs advertise lower prices but don't utilize the member's pharmacy benefit to fill their prescription. As members get savvier about drug prices and their pharmacy options, these discount drug programs are drawing more attention.
As a benefit advisor, your clients may ask you, "Should I encourage my members to use discount programs instead of their pharmacy benefit?" To know if a discount drug program is a good resource for your clients, first you need to understand how these programs interact with existing pharmacy benefits.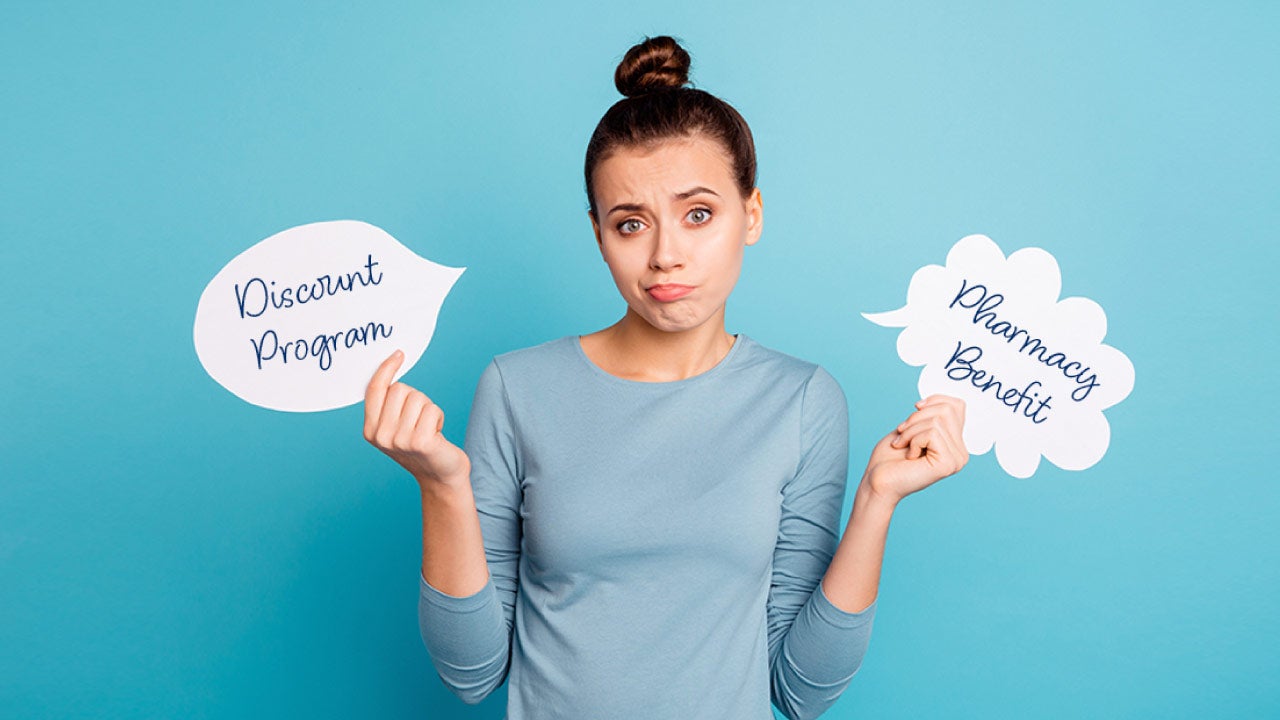 How do discount drug programs work?
Prescription discount cards and coupons are available online and in the mail. The companies behind these programs negotiate bulk purchasing prices with pharmacy manufacturers, compare prices at multiple pharmacies, and receive payments from pharmacies whenever their cards are used to purchase a prescription. They can be applied to brand-name and generic medications, but the specific drugs impacted vary by programming.
Accessing these cards and coupons is free, and these programs provide a safety net for those without insurance or with prescriptions not covered by a pharmacy benefit formulary. The programs do not work in conjunction with pharmacy insurance coverage. As members adopt a consumer mindset and search for the lowest-cost prescription available, some with pharmacy coverage also look to use these discount drug programs.
Plan sponsors wanting to drive down pharmacy benefit spending may consider encouraging their members to use these programs, but they'll need to consider several factors before recommending this route.
What are the disadvantages of a discount drug program when a member has pharmacy insurance coverage?
Because discount cards and prescription coupons don't work with the pharmacy benefit, the pharmacy benefit manager's system won't log these fills. These prescriptions won't have the benefit of clinical oversight when purchased outside the PBM system. Clinical experts won't be able to find contraindications, track adherence, or provide the safety and efficacy support the plan and the member would typically see.
Members who go outside of their benefit don't contribute to their deductible and out-of-pocket maximum. Using one of these discount drug programs may be tempting for a high-deductible plan member based on the immediate spend, but they may lose money over time by not going through their insurance.
Should you recommend a discount card or coupon program to your clients?
These discount drug programs shouldn't be used instead of the pharmacy benefit but can be used in addition to existing coverage. If a member finds a cheaper drug and understands how it impacts their out-of-pocket maximum, they can choose that route. But these programs can't replace a robust pharmacy benefit for the plan sponsor or the member. While these cards have a place in the drug purchasing process and may impact PBM behaviors, advertising them to your clients to shift pharmacy spend isn't a good strategy. It should be up to the consumer to decide if these programs work for them and their health plan.