Pharmacy Benefits Market Report
What's driving self-funded employers' decisions?
What are your clients and prospects considering today when it comes to their pharmacy benefits plans?
We've studied self-funded employer needs and key buying factors to help you answer that question and build better relationships.
About 83% of employers in our survey say they rely on their benefits advisor to decide which PBM to select, and the consultant's recommendation can be the number one reason to switch.
Your fellow benefits advisors across the country expressed frustrations with PBM models around transparency, service, and cost. As one benefits advisor put it, "Carve out rules, carve out fees, claim files not being disclosed. Service issues. Pricing issues. Lack of utilization management. There are a lot of issues with current PBMs."
You're not alone if you're looking to offer your clients a pharmacy insurance solution that provides pass-through pricing, transparency, and solutions-focused service teams. Our latest survey on the marketplace shows that most benefits advisors are looking for exactly that. Pharmacy insurance is an important benefit with a big impact on the budget of employers.
Do you have the right tools to evaluate a pharmacy plan for your clients?
Request a Free Comprehensive
Pharmacy Assessment

Respondent Demographics: Employers
Working with a third party, we surveyed employers and benefits advisors to understand the key buying factors impacting the marketplace. More than 450 employers responded from companies ranging in size from less than 500 employees to 50,000. We looked at national, regional, and local employers with public and private ownership.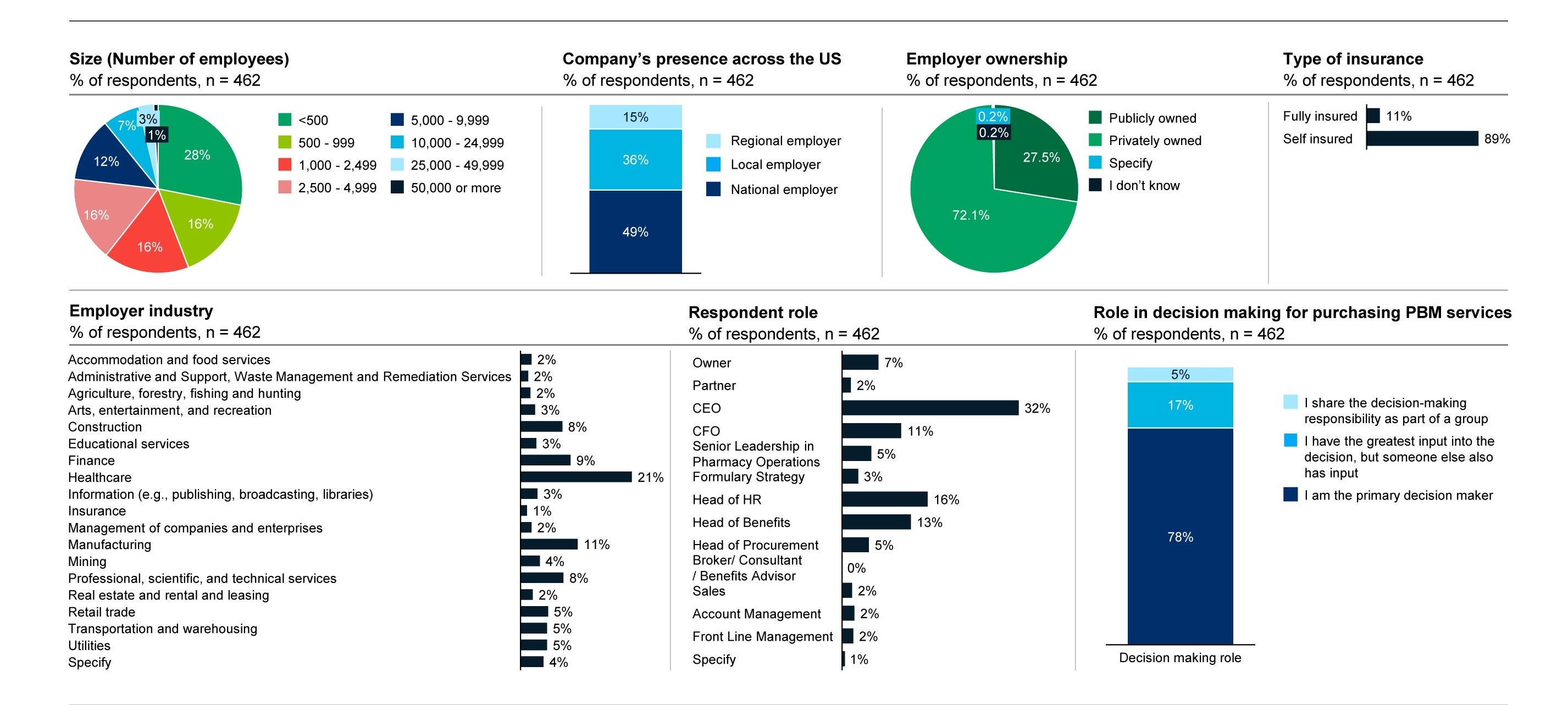 Respondent Demographics: Benefit Advisors
We also surveyed your peers, with 100 benefits advisors and consultants participating, from independent brokers to large benefits consulting firms.