We're something else.
Before we talk about who we are, let's talk about what we aren't: RxBenefits isn't a pharmacy benefits manager (PBM), a coalition, or a third-party administrator (TPA).
RxBenefits is something different.
We're a trusted partner and adviser to employee benefits consultants wanting to offer their clients the best possible value and service for their self-funded clients. And we're the pharmacy benefits solution provider of choice to those clients—employers looking to protect their own financial well-being while also protecting the health and safety of their members.  
We are the employee benefits industry's first and leading pharmacy benefits optimizer (PBO). Founded in 1995 and based in Birmingham, AL, with offices in Towson, MD, and team members across the country, RxBenefits is a growing team of more than 700 pharmacy pricing, contract, service, technology, data, and clinical experts that work together as one team towards one common goal: putting the benefit back in pharmacy benefits.
We focus exclusively on helping employee benefits consultants and their self-funded clients access and deliver an affordable, best-in-class pharmacy benefit.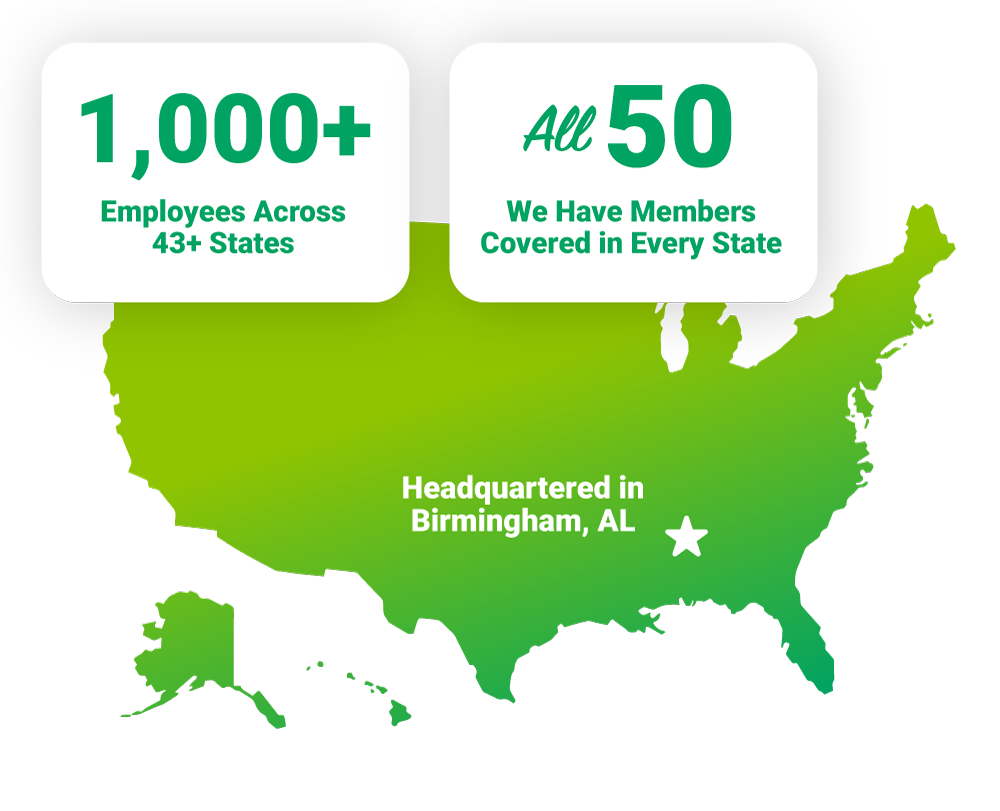 Negotiating power
With nearly 3M member lives and $3B in annual pharmacy spend under management, RxBenefits is able to extend to our clients the negotiating power of a Fortune 10 company to secure the best available rates and rebates from the industry's leading PBMs, with transparent, client-aligned contract terms.
Clinical expertise
Working independent of the PBMs and carriers and backed by powerful analytics, our team of account executives and licensed pharmacists is able to assess risk and opportunity, make recommendations, and apply clinical interventions that improve member health and safety while reducing waste and managing trend.
Exceptional service
We strive to create exceptional experiences with every interaction to ensure consultants, clients, and members feel deeply valued and respected with a high-touch service model that's literally award-winning.
Mission
RxBenefits optimizes clinical, financial, and service experiences while enriching and protecting member health and safety.
Values
Advocate for our customer
Commit to innovation
Collaborate with purpose
Champion integrity
Foster accountability
Timeline
1995
Founded in Birmingham, AL, as Prescription Benefits, Inc. (PBI)
1996
Established relationship with first PBM serving 2,500 member lives (with three employees)
2005
Established relationship with second PBM serving 30,000 member lives (with five employees)
2009
Introduced our Claims Repricing Platform
2011
Established relationship with third PBM
2016
Took on new private equity partner to facilitate growth
2017
Launched our proprietary RxAnalyzer data analytics platform
2019
Topped $2B in annual drug spend under management
2020
Celebrated 25 years by taking on a second private equity partner
2021
Acquired Confidio, bringing us up to 700+ employees, nearly 3M member lives and $3B in annual pharmacy spend under management