Our teammates have once again named RxBenefits a "Best Place to Work" in the Birmingham Business Journal's annual contest to identify employers in the Birmingham area who have gone the extra mile to create outstanding workplace environments. This year's results mark the third consecutive year that RxBenefits has been recognized as the top company to work for in the largest category of employers and the fifth year in a row that RxBenefits has been at least a top-three company.
Since 2005, the Birmingham Business Journal has surveyed employees at hundreds of companies across the Birmingham area to identify the Best Places to Work in the community. Companies are divided into four categories based on the number of employees they have: Small (10-24 employees), Mid-Size (25-99 employees), Large (100-249 employees), and Extra-Large (250 employees and up). Employee responses from an anonymous survey, along with the number of employees who respond to the survey, are calculated to determine the company's overall score and ranking.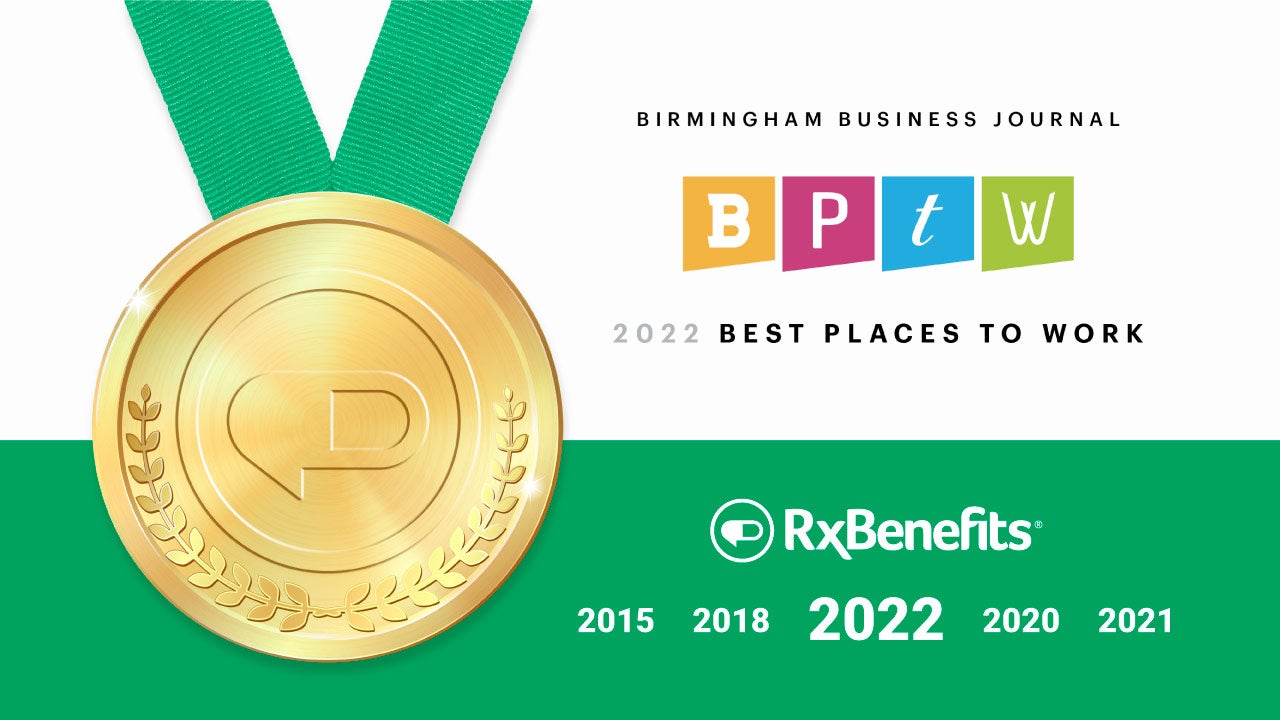 RxBenefits placed in the top five every year that the company has participated in the Best Places to Work contest and has been at least a top-three winner five years in a row. This year, RxBenefits competed in the Extra-Large division for the third time in the company's history, having won first place in the same category in 2020 and 2021. The final ranking of companies in this division was:
RxBenefits
Warren Averett
McLeod Software
 Encompass Health
Motion
Over the years, thousands of companies have taken part in the contest. The list of winning companies reads like a "who's who" of outstanding businesses in the area for nearly 20 years. RxBenefits, along with the other companies honored at the event, is recognized in The Best Places to Work section in the May 13 edition of the Birmingham Business Journal.