Private Equity Firms
Save in the Aggregate.
Uncover purchasing power, targeted solutions, and exceptional service for you and your portfolio.
We recognize that private equity firms have unique needs when it comes to considering benefits for your employees and the employees of companies in your portfolio. You have needs as an employer—as do the companies that comprise your holdings. When possible, you'd like to be able to aggregate the collective purchasing power of your portfolio companies to negotiate the best deal possible, including ideal terms and unique product and program features. You'd also like to be able to obtain aggregate and individual reporting for each company so you can manage performance, especially expenses, to drive a more favorable EBITDA. But those things aren't always possible with a traditional pharmacy contract.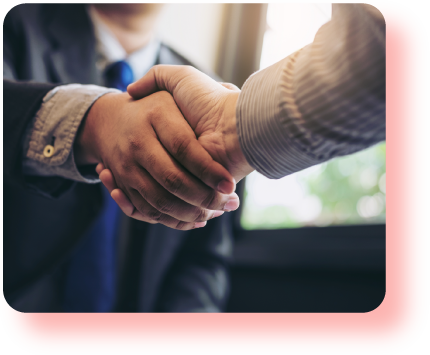 Finding a pharmacy benefits partner that understands your unique needs and can serve you and your portfolio companies can be a challenge. RxBenefits makes it simple. 
Partner with us to receive pharmacy pricing like a Fortune 10 company, based on an aggregate nearly 3M members and $3B in annual pharmacy spend under management. In addition, our utilization management programs, independently led by licensed pharmacists, can manage costs and minimize trend growth. And our specialty pharmacy risk mitigation programs and strategies can minimize the unexpected impact of very high-cost pharmacy claims. RxBenefits is uniquely equipped to serve the unique needs of firms like yours and portfolio companies like yours, and we welcome the chance to show you how we do it.
The Benefits of RxBenefits
Fortune 10-level purchasing power for client-aligned contract terms and the best rates and rebates
Tailored, targeted pharmacy benefits solutions and world-class service for you, your portfolio companies, and members
Unique programs to prevent wasteful spending and mitigate the risk of catastrophic pharmacy claims
High-tech analytics, data-backed recommendations, and transparent, proactive reporting