Though she would leave her home city to summer in Dothan or go to school in Montgomery, Brittany Colvin always found her way back to Birmingham, Alabama — where she joined our team. As the Diversity, Equity, and Inclusion Director for RxBenefits, Brittany will help the company grow and develop DE&I initiatives. She strategically manages the efforts and ties projects together, ensuring the company has a diverse workforce.
"DE&I is a journey for all of us, even me. I'm still learning every day," Brittany says. "DE&I at its core is about recognizing and celebrating the different experiences and perspectives of everyone."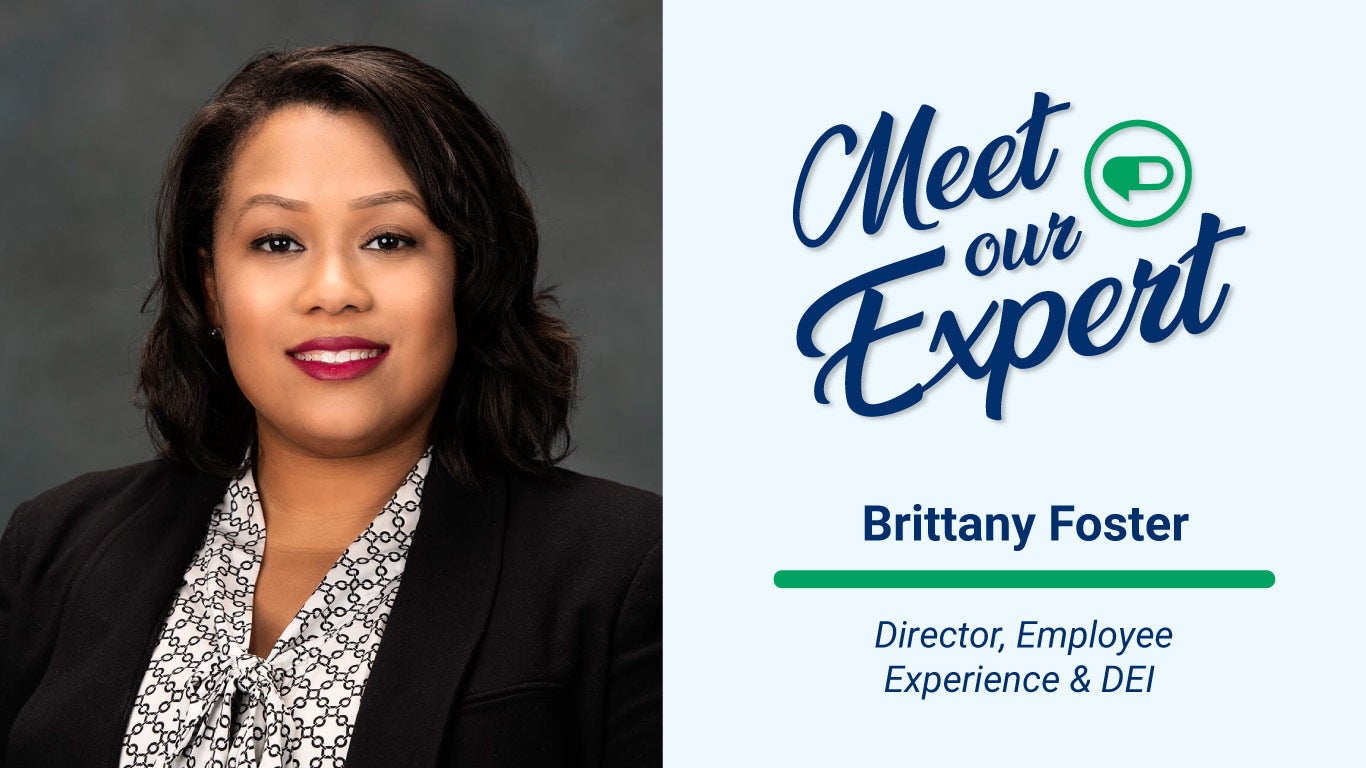 A graduate of Faulkner University and Strayer University, Brittany looks for ways to bring out the best in everyone while caring for her family, community, and coworkers. Since 2014, Brittany has worked in the space of DE&I in dedicated roles and through human resources positions.
In part, her passion for working in DE&I comes from her mother. "My mom grew up biracial in the 1960s in South Alabama, looking for where she fit into the world," Brittany says. "She raised the five of us to not just be proud of who we are as an individual but also to be loving and accepting of those around us." In her professional career, Brittany began to see and experience disparities in how people were treated based on gender or ethnicity. This sparked her inquisitive nature and pulled her into the conversations around DE&I.
The most rewarding and challenging aspect of her role is having emotional conversations about DE&I. Bringing together people from different places that cheer for different teams and have other religions is an essential aspect of her job. "For a successful team, you've got to have people around the table that have different experiences — we all look at things through the lens of our experiences," Brittany says. "Those different perspectives help us come up with some great things."
Brittany lives by the motto that you should give back to the community and represent yourself and your community well. She's a proud member of Alpha Kappa Alpha Sorority Inc. and serves on the Junior Board of the Norma Livingston Ovarian Cancer Foundation. The charity became near and dear to Brittany's heart after her mother was diagnosed with ovarian cancer a few years ago. "She's one of the strongest people I know. She's fought and battled it and done it with grace," Brittany says. "I'm very proud to be her daughter. She's a trooper."
An Auburn fan with an active family calendar, Brittany and her boyfriend Darius and three children Kaylex, Arielle, and Deuce serve in their church, and they enjoy inviting friends and family over to try new recipes.