Mid-Market Employers
Stop overpaying for subpar care and service.
Upgrade to a Fortune 10 pharmacy benefit for less than you currently pay.
Did you know that most employees use their pharmacy benefits more often than their health benefit? It's true—which is a good thing. When properly managed, prescription therapies not only help improve employee satisfaction and productivity at work, but also slow the onset of chronic illness and speed recovery from acute illness to deliver significant savings on the health plan side. You and your employees need this benefit to be the best it can be. But is it?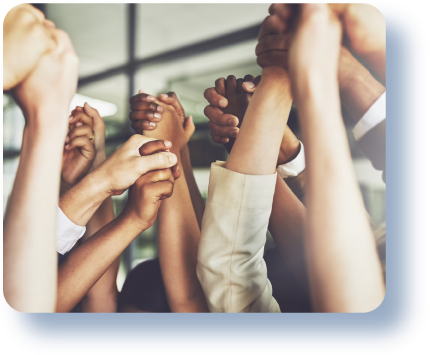 If your self-funded pharmacy plan is bundled with your medical coverage, or if you've carved-out the benefit directly with a PBM, you're likely overpaying by some 20 – 35 percent a year.  For that kind of money, you and your members should certainly receive world-class service. Unfortunately, the average Net Promoter Score for the industry comes in at a dismal zero on a scale of negative 100 to 100. It's pathetic. Then there's that ever-present concern that this is the year your plan will get hit with one or more catastrophic specialty claims—blowing your budget or sending your stop-loss premiums into the stratosphere on renewal. Let's just say there's a lot of room for improvement.
Since 1996, RxBenefits has partnered with benefits advisors/brokers to meet the unique needs of benefits managers and self-funded plans like yours. Our growing team of more than 700 pharmacy benefits experts work independently of the nation's leading PBMs and medical carriers to deliver highly competitive, guaranteed pricing backed by clean, transparent, client-aligned contracts, free of conflicts of interest. We reconcile and renew our contracts annually so you can take advantage of improved market conditions and annual pricing improvements. And best of all, our caring and compassionate professionals manage every aspect of your benefit teams' and employees' service experience, from onboarding to account management, to clinical oversight and intervention, to supporting benefits managers and members real-time in their moment of need.
Our relationship with you will always be managed through your trusted employee benefits advisor, broker, consultant, or TPA, but helping individuals like you meet your pharmacy benefits goals is at the heart of everything we do.
With nearly 3M members and $3B in pharmacy spend under management, and a team of pharmacy experts at the ready, we provide:
Fortune 10 employer pricing with guaranteed rates and rebates—regardless of group size

Independent clinical oversight to prevent waste on pharmacy benefits while protecting the health and safety of your members

Targeted programs to mitigate the financial risk of very high-cost specialty claims

A world-class, award-winning service experience to quickly answer questions or address any issues you and your members may have
While most of the plan sponsors we serve are mid-market self-insured employers, we're equipped to effectively serve organizations from 500 members to 25,000. We are 100% committed to providing you with a quality, cost-effective pharmacy benefit plan that will save your organization money while protecting the health and safety of your members and providing highly responsive, compassionate care.
The Benefits of RxBenefits
Substantial savings on pharmacy benefits with minimal member disruption
Members who are satisfied with their pharmacy benefit and the service they receive
Improvements in member safety and health outcomes thanks to clinical oversight and innovation
True-to-contract plan performance—with transparency, regular reporting, and analytics to prove it