Top 3 Things You'll Learn
Attracting and retaining talent is more crucial than ever
Returning to in-person providers creates new opportunities
Where savings opportunities hide
Facing increased labor and supply costs and still operating below pre-pandemic levels, hospitals and health systems in the United States face financial difficulty. But important revenue and expense metrics show some improvement in the latest National Hospital Flash Report from KaufmanHall.1
While federal assistance during the pandemic helped struggling rural facilities remain open, these health care systems are now seeing a return to financial stress.2 Benefits advisors working in this intricate space need to stay up to date on the latest industry trends as these important community businesses navigate their way to a new normal. Keep your hospital and health system clients on the path to a healthy and happy membership with these tactics.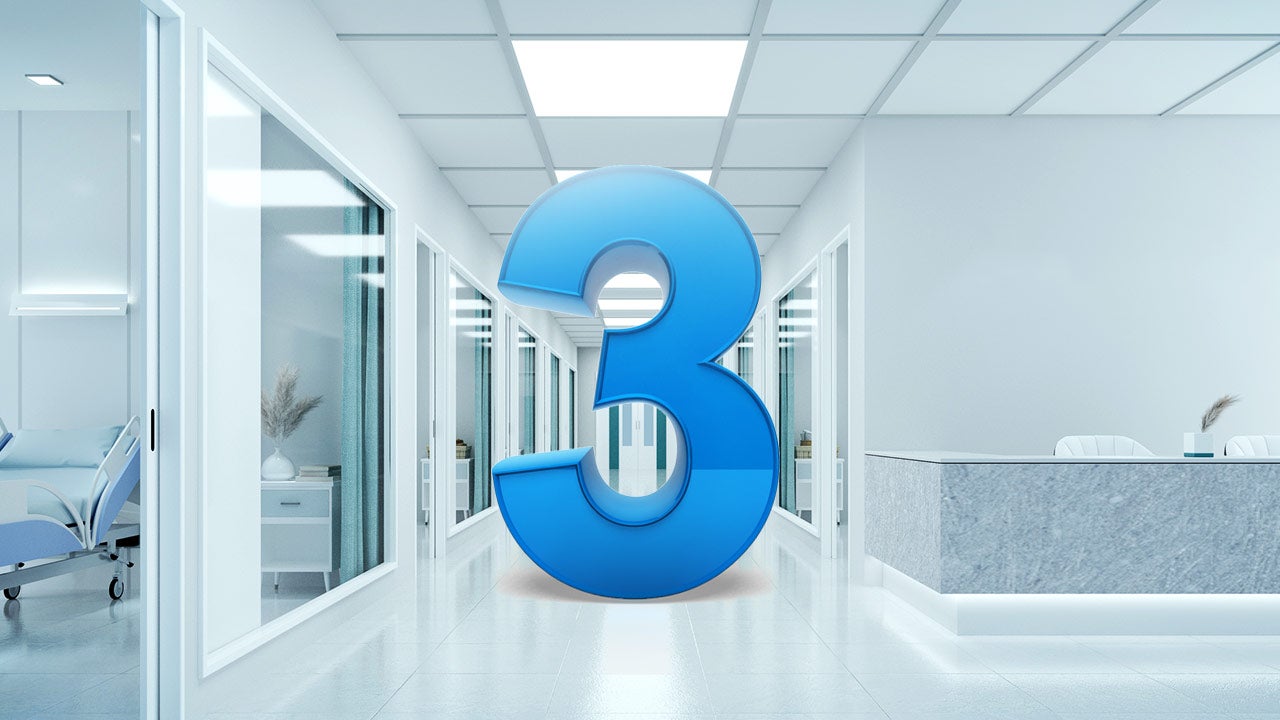 Important top talent comes with a high price tag
Staffing issues and burnout are not new issues for human resources in the healthcare industry, but the complications from the pandemic have made it all the more important to take new and different approaches to attract and retain top talent.
Though the costs of staffing remain high, hospitals and health systems can't provide valuable care without their employees, and without their specialized abilities, many more doors would be forced to close. Major for-profit hospital operators saw increases in revenue this year, but increasing inflationary pressure on labor cost eats into those gains.3
While contract and rates seem to be cooling, the costs are still elevated, and the need for stand-out employees is top of mind for human resources leaders in this industry. 1 Providing these employees with benefits that meet their needs for prescriptions along with exemplary member services can help combat stress and frustration for employees who need their above-average pharmacy needs met quickly.
Will a return to in-person visits bring needed revenue?
Telehealth use surged during the pandemic, and it brought improved patient access to care, efficiency, and infection control to the table at a much-needed time. But the drawbacks of fraud, abuse, misdiagnosis, and a diminished sense of human connection make it clear telemedicine will never fully replace in-person visits. Virtual health visits face an uncertain future due to the temporary federal waivers that made access to telemedicine easier, and the number of members using telemedicine options is declining, according to a recent survey.4
This natural disruption in regular care provides an opportunity to bring in new patients. As once delayed procedures and regular in-person visits get put back on the calendar, hospitals and health systems need to look for ways to attract new patients to their offices. Convenience and accessibility are the top elements that appeal to telehealth users, and these are essential elements to consider when drawing these patients to in-person visits.5
A focus on finding savings
Adding in-house specialty pharmacy services helped many health systems increase revenue while passing along savings to patients and providers.6   The number of specialty pharmacies in hospitals grew by 18% between 2015 and 2019, and the set up ensures that high-touch, high-cost, high-risk medications are handled seamlessly with other elements of treatment, according to the American Society of Health-System Pharmacists. Though there is a lot of competition in the specialty pharmacy space, a well-informed partner can help with complicated rules and barriers to find success.
Help your hospital and health system clients find savings during these economic challenges by capitalizing on 340B opportunities and savings more than ever and employ cost mitigation strategies that don't compromise on member care or experience at the providers' office.
Leveraging 340B to find savings and rewards makes sense for 340B Covered Entities to explore. The savings from the program can reach 20–35% below GPO prices. A partner who understands the intricacies of 340B, claim eligibility, compliance concerns, and how to achieve significant savings can help these plan sponsors navigate the best route for their program. The right clinical programs can lower the chances of costly chronic conditions and ensure members can access the right medication to keep a condition from advancing.
Download our eBook
to learn more about the pharmacy benefit needs of hospitals and health systems. 
Sources: