Being diagnosed with diabetes is an overwhelming experience for many people. Learning they have diabetes raises many questions for a newly diagnosed patient: What does this mean, how will this impact me, and what risks does this bring, both now and in the future? After diagnosis, patients are inundated with counseling, new and confusing terminology, unfamiliar devices such as glucometers or continuous glucose monitoring devices, medications, and lifestyle change advice.
Properly managing diabetes demands a lot of patients, including appropriate monitoring, laboratory assessments, medication selection, lifestyle changes, and ongoing follow-up. On top of this, there's the emotional burden of diabetes, constant diabetes management demands, the possibility of developing complications, and a lack of support and access to care for patients to worry about. Overcoming the mental health challenges of diabetes-related distress, along with any overlapping mental health conditions such as depression or anxiety, is critical. For this reason, the Association of Diabetes Care and Education Specialists includes strategies for these challenges in its core behavioral components of diabetes self-management.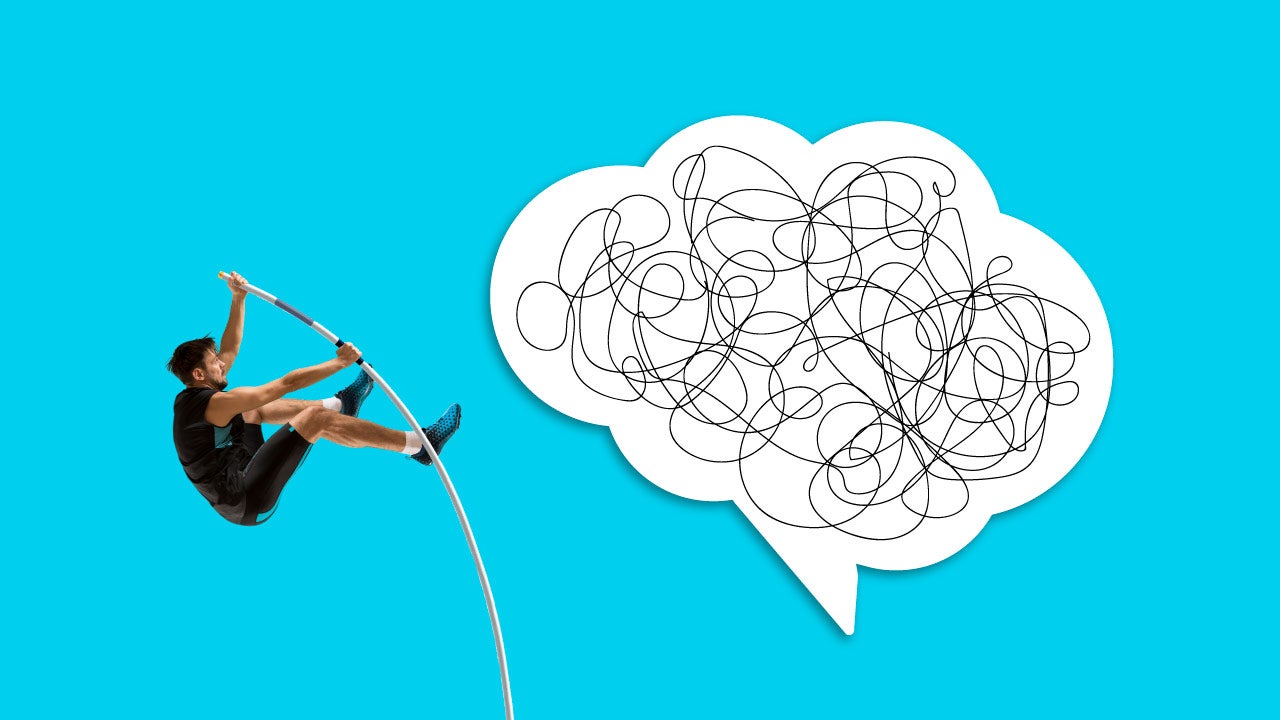 The seven components of diabetes self-management include common recommendations like healthy eating, being active, taking medication, and monitoring, but also include healthy coping, problem-solving, and reducing risks. The latter three provide people with diabetes with the necessary skills to cope with their diagnosis and overcome the mental barriers that can present themselves early on. Let's take a closer look.
Healthy coping focuses on finding healthy ways to adjust to changes and challenges of a diabetes diagnosis, so you don't turn to harmful habits. It teaches people with diabetes to seek support when needed, the importance of movement, the benefits of a positive attitude, and to feel good about their successes. A diabetes diagnosis can be overwhelming, and healthy coping provides the foundation for successful long-term management.
Problem-solving teaches people with diabetes how to identify and solve issues on their own. This includes identifying the problem, finding solutions, taking action, and following up on the result. When diabetes patients are equipped with problem-solving skills, they can more confidently handle situations on their own and better address future challenges.
Reducing risks involves incorporating behaviors that minimize or prevent negative outcomes of prediabetes and diabetes. Diabetes complications may take time to develop or happen unexpectedly, so people with diabetes should learn what can happen and how to prevent those problems. Taking preventative actions now, which can be difficult or uncomfortable, will provide benefits for years and give the person with diabetes the power to control their health outcomes.
It's important for all diabetes providers to include these components in their comprehensive care model. Diabetes self-management education and support can lower hemoglobin A1c by as much as 1% by itself, which in turn improves outcomes and decreases the burden of diabetes on individuals and payers. However, an accurate diagnosis and proper treatment plan are only part of the equation. Diabetes management can only be successful if the patient is prepared to meet the challenge and armed with the tools to succeed. Using the steps and skills described gives patients a head-start toward success, reducing diabetes-related distress and improving overall mental health.