Medication adherence has an undeniable effect on improving health outcomes and quality and length of life and can be instrumental in lowering overall healthcare costs.1 Concern about rising healthcare costs, combined with healthcare legislation, has expanded the window of opportunity to enhance the approach to medication adherence delivery in the U.S.2 From providers and patients to insurers and employers to policymakers, all stakeholders in the healthcare system have an essential role in ensuring patients access and utilize required medications.
What Is Medication Adherence?
Adherence to medication is crucial for patient care and reaching clinical goals, and grasping its significance begins with understanding its impact, as well as the consequences of non-adherence. So, what exactly is medication adherence?
Medication adherence is defined similarly across the healthcare industry. The American Medical Association (AMA) states, "A patient is considered adherent if they take 80% of their prescribed medicine(s)." The American Pharmacists Association (APhA) defines medication adherence as the extent to which a patient's behavior (e.g., taking medications with respect to timing, dosage, and frequency) corresponds with agreed-upon recommendations from a healthcare provider.
The impact of medication non-adherence (MNA) is a growing concern in that it's increasingly associated with adverse health outcomes and higher care costs. The consequences of poor medication adherence can be severe, including risk of disease progression, life-threatening complications, and increased emergency room and hospital visits. Fortunately, adequate medication adherence can help avoid the humanistic, clinical, and economic consequences of medication non-adherence. Implementing a collaborative, patient-first approach that considers individual needs is essential to driving better health outcomes.
The Difference Between Adherence and Compliance
Medication adherence and medication compliance are two related terms commonly used to describe medication-taking practices. While they're often used interchangeably, medication adherence and medication compliance are actually defined differently.
Medication compliance addresses the degree to which the patient conforms to medical advice about lifestyle and dietary changes, maintaining follow-up appointments, and taking treatment as prescribed.7 Unlike adherence, compliance implies disobedience when the patient's behavior doesn't follow the prescriber's care plan8. Adherence offers patient freedom of choice and doesn't blame them for not adhering.9 Using medication adherence, rather than medication compliance, signifies a vital shift toward empowering patients in their healthcare decision-making in today's practice of patient-centered care.8
Measuring Medication Adherence
Our ability to calculate adherence and interpret adherence studies is limited by the variety of methods we use to quantify patients' medication use and practices.10 The two most common methods to estimate medication adherence are medication possession ratio (MPR) and proportion of days covered (PDC). Although neither measure can confirm that a patient took their medication as prescribed, they can provide insight into how often they had medication available.
The Dilemma: Medication Non-Adherence as the Common Denominator
The humanistic, clinical, and economic implications of medication non-adherence will continue to grow as the burden of chronic diseases grows worldwide. For optimal therapeutic efficacy, 80% or more medication adherence is needed. However, although about two-thirds of people in the U.S. have a prescription medication, estimates are that adherence to chronic medications is around 50%.11 Furthermore, adherence rates can go down as time passes after the initial prescription is written or as barriers emerge or multiply.12
The Bottom Line
Improving health outcomes and lowering healthcare costs is where the opportunity lies for patients, healthcare professionals, payers, plans, insurers, employers, organizations, policymakers, and drug manufacturers who want to contribute to the improvement and make an impact.
Continue to part two to learn more about strategies for improving medication adherence.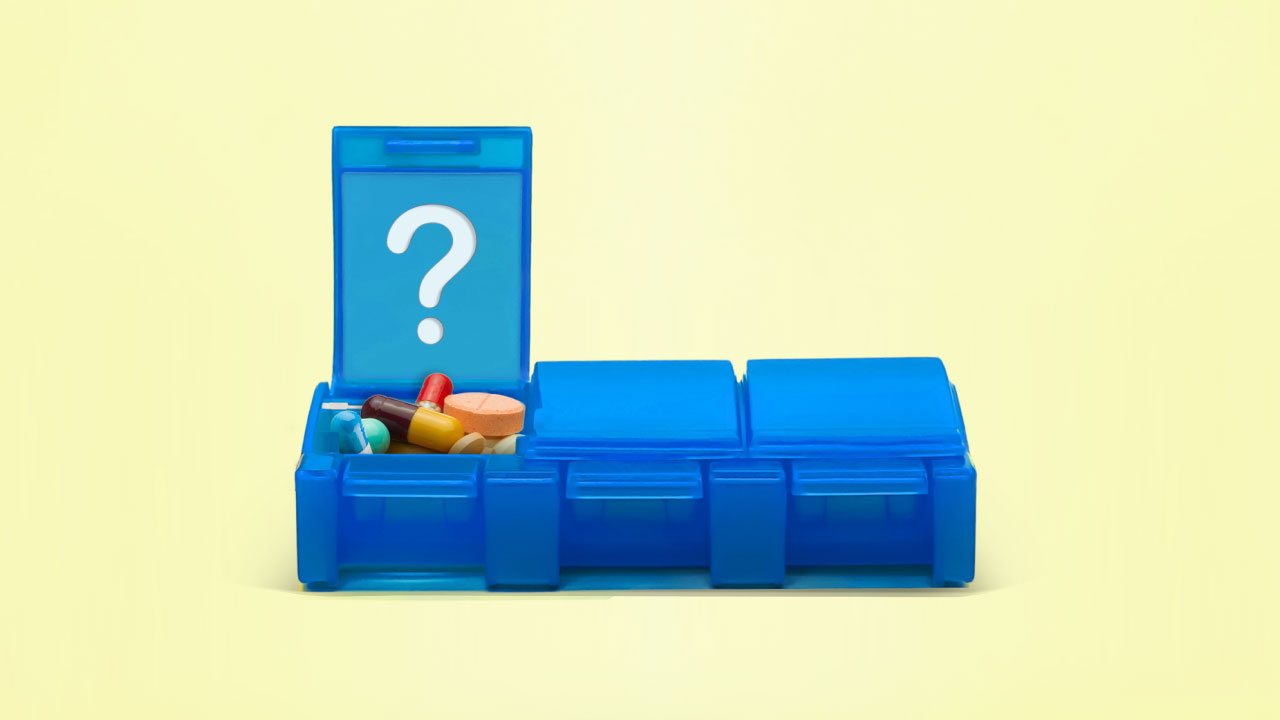 Sources
Elsevier, 2019. Clinical solutions: Medication adherence innovative strategies.
Medication adherence: RX for success. The American Journal of Accountable Care. 2018;6(4):e11-e13. https://www.optum.com/content/dam/optum3/optum/en/resources/white-papers/MedicationAdherence_WhitePaper.pdf
Braithwaite S, Shirkhorshidian I, et.al. The role of medication adherence in the U.S. healthcare system. The National Association of Chain Drug Stores (NACDS)-Avalere Health. Jun 2013.
Medication adherence in the real world. Cognizant 20-20 Insights. Oct 2014.
Kruckek N. Medication adherence programs: Strategies for creating more loyal patients. Pharmacy Times. Apr 2020.
American Medical Association (AMA). Brown M, Sinsky C. Medication adherence: Improve patient outcomes and reduce costs. AMA Ed Hub.
Ross SM. Key differences between treatment adherence vs. treatment compliance. Comprehensive Medication Management. https://blog.cureatr.com/key-differences-between-treatment-adherence-vs-compliance
Bentley D, Potts J. Fresenius Medical Care. Medication adherence and compliance. July 2019. https://fmcna.com/insights/education/medication-adherence-and-compliance-/
Cureatr Comprehensive Medication Management. Medication adherence: A comprehensive guide for providers. https://www.cureatr.com/medication-adherence#top
Canfield S, Zuckerman A, Anguiano R, et al. Navigating the wild west of medication adherence reporting in specialty pharmacy. Manag Care Spec Pharm. 2019;25(10):1073-1077
DiMatteo M. Variations in patients' adherence to medical recommendations: A quantitative review of 50 years of research. Med Care. 2004;42(3):200–209. [PubMed] [Google Scholar]
Kim J, Combs K, Downs J, et al. Medication adherence: The elephant in the room. US Pharm. 2018;43(1)30-34.