Top 3 Things You'll Learn
How do drugs make it onto a formulary?
Understanding the role of a P&T committee
The economic factors driving formulary usage
One of the influences on drug costs for plan sponsors and members is the pharmacy benefit formulary. Formularies are used for optimizing medications from a clinical and economic perspective. However, they can be confusing and complicated for those outside the pharmacy benefit industry. The first article in our formulary series explores what a formulary is, where it comes from, and the goals of creating a well-designed formulary.
What is a formulary?
A formulary is a dynamic list of medications covered by a plan. It influences the drugs prescribers and members will select so the member can receive treatments that are both clinically valuable and cost-effective. The U.S. Food and Drug Administration (FDA) review process historically considers the clinical effectiveness of the medication, while the pharmacy benefit manager handles formulary placement, pricing, and manufacturer rebate decisions. PBMs establish a plan's formulary through a two-step process: clinical review and economic evaluation.
During the clinical review, medications are compared to other products in the same drug class or used for the same condition. The focus is on the effectiveness and safety of all available options. A Pharmacy and Therapeutics (P&T) committee meets throughout the year and uses detailed drug information supplied by one or more clinical pharmacists to maintain up-to-date formularies.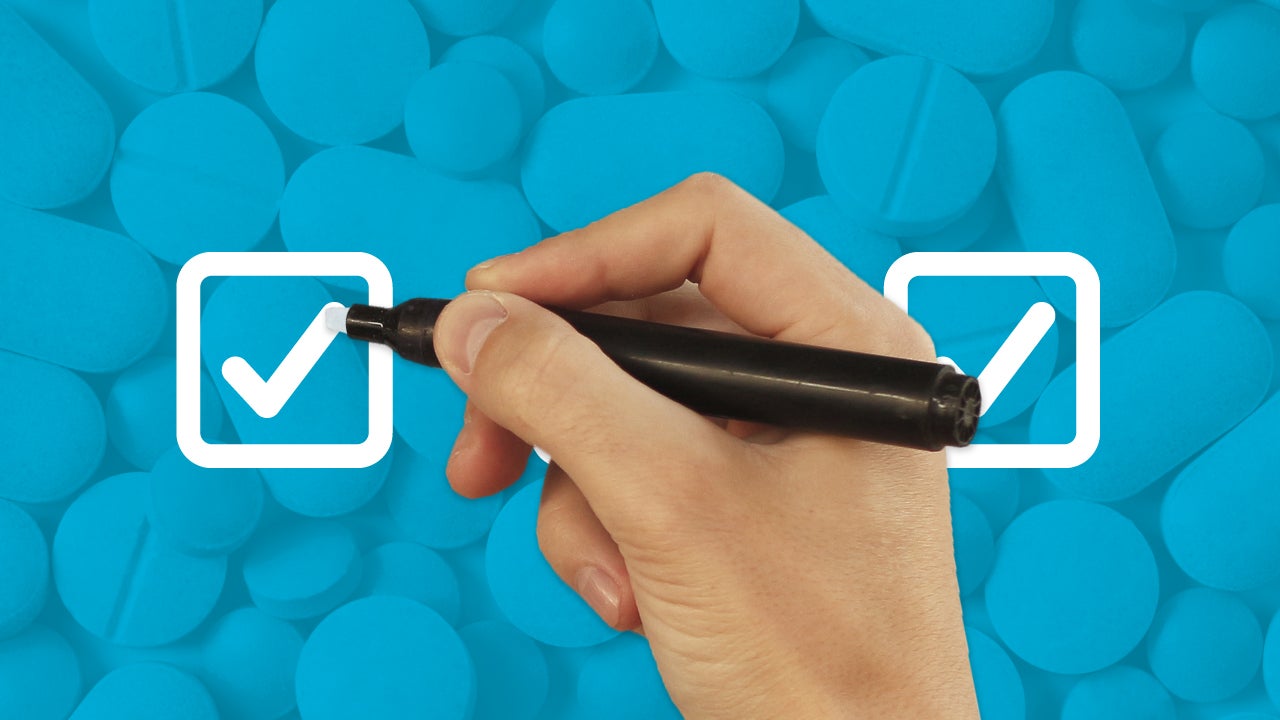 How does a P&T committee determine which drugs make it onto a formulary?
P&T committees include pharmacists, medical doctors who specialize in areas most affected by drug choice, and general practitioners. The committee size and represented medical specialties may vary, but one constant is the need for impartiality. Voting members should not be employed by the company that uses the formulary, and must sign a conflict-of-interest statement disclosing any financial interests that could bias their votes.
During formulary review meetings, details about each product are discussed, and members share their professional views and experiences. Safety, effectiveness, conditions each drug treats, requirements for testing, and other factors are considered for competing products. At the end of this discussion, the committee votes to decide if a product is clinically inferior, similar to, or superior to competing products.
If a product is inferior, it is excluded from the formulary, but if it is superior, it will be added. A product similar to existing medications on the formulary will move on to an economic comparison. Utilization management rules may be assigned to promote appropriate use for products slated for formulary addition.
Understanding the economic evaluation
The clinical phase of the formulary development process has experienced minimal change in over 20 years, but the same can't be said of the economic piece. Economic decisions have spawned numerous variations in formulary structure and payment methods.
Sometimes the economic process is included as part of the P&T review, but a separate group can also assess economic factors — usually employees or contractors with the pharmacy benefit manager.
By creating higher member copays or coinsurance, or adding coverage restrictions like prior authorization, step therapy, and quantity limits, the plan can encourage members to use the least expensive medications.
What's next?
Understanding the basics of formularies will help benefit advisors find the best value for plan sponsors. Our future articles in this series will cover the different types of formularies, utilization management, and the benefits of formularies.
Continue to part 2 of this series
References
AMCP School of Pharmacy Relations Committee. (2020). Drug Formulary Development & Management. Alexandria, VA: AMCP.
Armstrong J, Becker C. Fresh Approaches to Addressing High Drug Costs. NCSL Legisbrief. 2019 Apr;27(15):1-2. PMID: 30990598.
Ciccarello C, Billstein Leber M, Leonard MC et. al.  ASHP Guidelines on the Pharmacy and Therapeutics Committee and the Formulary System. Am J Health-Syst Pharm, 2021; 78:907-918.
Comer, B. (2019). Six drug pricing models have emerged to improve product access and affordability. PwC.
Eberle, B. (2021, March 2021). How to achieve a drug formulary that reduces costs and maintains access to care. Benefits Pro.
Fein, A. (2020, June 24). Drug Channels News Roundup, June 2020: CVS's New GPO, CMS on Copay Accumulators, GoodRx Fees, Supermarket Pharmacies and Merck's Ken Frazier. USA.
Feldman, R. (2019, April 11). The perils of value-based pricing for prescription drugs. The Washington Post.
Holden, S., & Davis, J. (2021). HHS/OIG Finalizes Rule Stripping PBM Rebates of Safe Harbor Protection. Baker Donelson.
Hughes, K., Pezella, E., Danielson, D., & Graham, J. (2015). Value Based Formulary Design: Is Premera a Voice Crying in the Wilderness? ISPOR 20th Annual International Meeting. Philadelphia: Avalere.
IPD Analytics. (2021). Payer and Provider Insights: A deeper DIve into Payer/Manufacturer Contracting Models (Podcast transcript). Bay Harbor Islands, FL: IPD Analytics.
IPD Analytics. (2021). RxBrief: Rebate models and innovative payment designs:  Outcomes-Based Contract Models: Do They Demonstrate Value? Bay Harbor Islands, FL: IPD Analytics.
IPD Analytics. (2021). RxBrief: Rebate models and innovative payment designs: Indication-Specific and Market Share-Based Contracts and Price Protection Guarantees. Bay Harbor Islands, FL: IPD Analytics.
IPD Analytics. (2021). RxBrief: Rebate models and innovative payment designs: Mortgage and Subscription Models. Bay Harbor Islands, FL: IPD Analytics.
Managed Healthcare Executive. (2015). Value-based formularies take hold. Managed Healthcare Executive.
O'Brien, R. (2018). Value-Based Pharmacy Management. CVS Health.
42 CFR 1001 (2020). Removal of Safe Harbor Protection for Rebates Involving Prescription Pharmaceuticals and Creation of New Safe Harbor Protection for Certain Point-of- Sale Reductions in Price on Prescription Pharmaceuticals and Certain Pharmacy Benefit Manager Service Fees.