With more than 25 years of experience in the health insurance industry, Craig Abrahamson knows that the more time you spend in this industry, the more you will learn. From his first job at KFC to joining the team at RxBenefits, Craig's always willing to try new things.
Craig grew up in Vernon, CT, and earned his MBA from the University of Hartford. Living close to the Insurance Capital of the World, Craig found opportunities with United Healthcare, Anthem, and Aetna before landing at RxBenefits. He's worked in several areas of the business, from sales to financials to strategic management. Still, his primary focus is consistently on how to help employers manage their benefits, deal with rising costs, and understand what's going on in the industry. "The nice thing about the health industry is there are so many avenues to take," Craig says.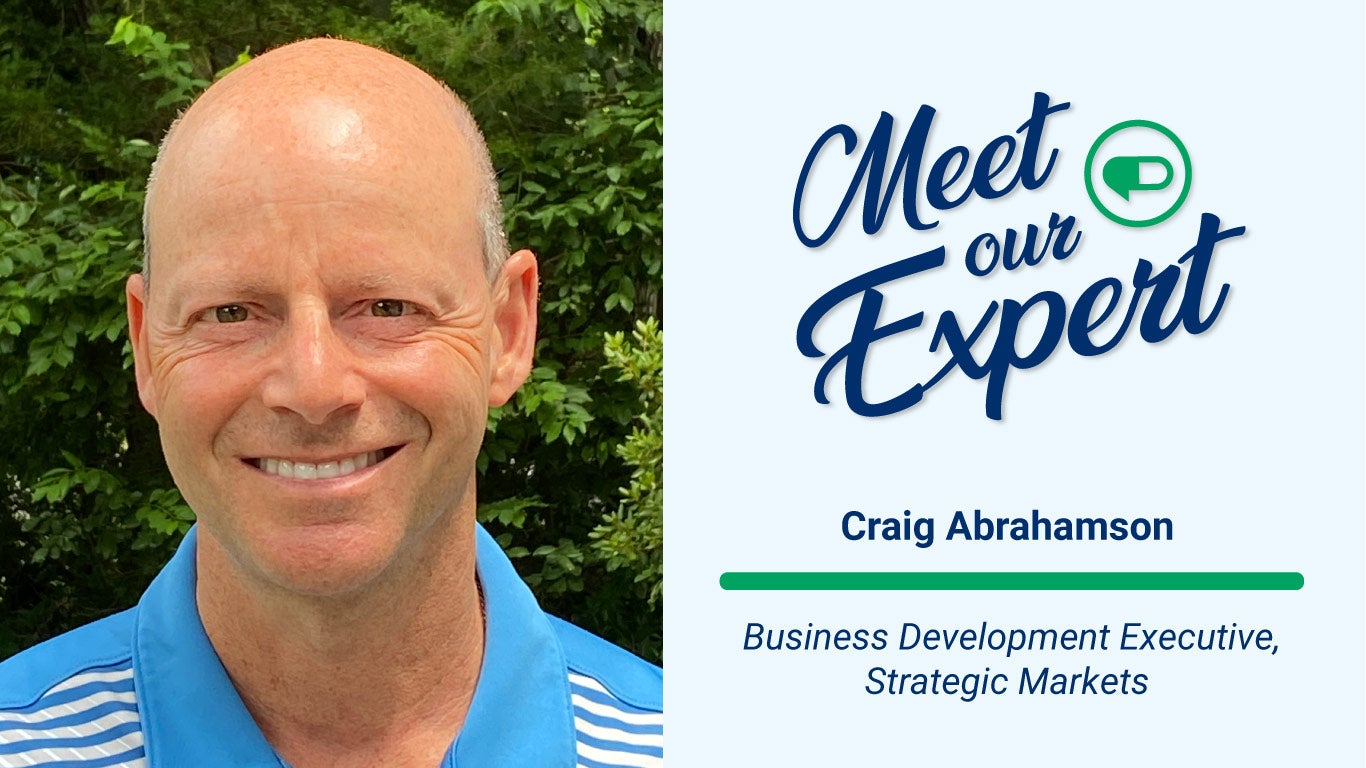 As a Business Development Executive at RxBenefits, Craig focuses on strategic markets in the Eastern region of the United States. He works with any entity that can purchase medications and participate in the federal 340B program, which includes hospitals and health systems, physician groups, grocery store chains, clinics, infusion centers, and tribal entities. Whether it's working with a consultant to better understand their clients' needs, sharing the latest industry news, or traveling with his coworkers, the best part of the job for Craig is building relationships.
At the end of his first year at RxBenefits, Craig learned the importance of perseverance and working through challenges. During a winter trip to Syracuse, the weather was nasty, and Craig wasn't feeling 100 percent. He just wanted to stay in the hotel and sleep, but he had a meeting with a consultant at a little diner outside of downtown. While debating canceling the meeting, Craig saw the person arrive. It ended up being a great conversation, and it started a great relationship between Craig, the consultant, and her client.
"It reinforced to me that sometimes you've just got to keep going. Don't make assumptions and don't let those outside influences change what you're going to do," Craig says. "Just do it! For a lot of years that has been my answer to myself, to my kids, to my friends, to my wife, when people are hemming and hawing about doing something – when in doubt just do it."
A father of two children who are now 26 and 22 years old, Craig is past the days of taking his kids to soccer games and practices, but he is still a youth soccer referee. He spends his off time running and playing golf – which he has a love/hate relationship with depending on how the game goes that day.