Growing up in the suburbs of St. Louis, Senior Vice President of Marketing and Communications Kyra Hagan spent a lot of time with her grandmother, who would take care of her after school while her mother worked as a surgical nurse. She would pick Kyra up at the bus stop each afternoon with carrots and apples in her pocket. "Right across the street from my bus stop, there was a wonderful wildlife preserve called Grants Farm," Kyra said. "It was a fun place to grow up. We would walk to the fence, and I would feed camels and buffalo and all sorts of interesting animals through the chain links."
As the daughter of a nurse, Kyra grew up with a sense that the healthcare industry was in her blood. "I'm passionate about improving healthcare, and I love what RxBenefits does clinically," Kyra said. "I was dissuaded by my mother from going into nursing because, in many ways, it can be a thankless, very dangerous, and exhausting role. She thought there could be something else for me." Fast forwarding to today, Kyra has dedicated 25 years to transforming healthcare for the better in varying capacities. She started working in healthcare information technology with ambulatory and private practice physicians, and then transitioned into working with hospitals and health systems. She has helped with the digitization of healthcare via electronic health records and patient portal technologies to help with the virtual care of patients.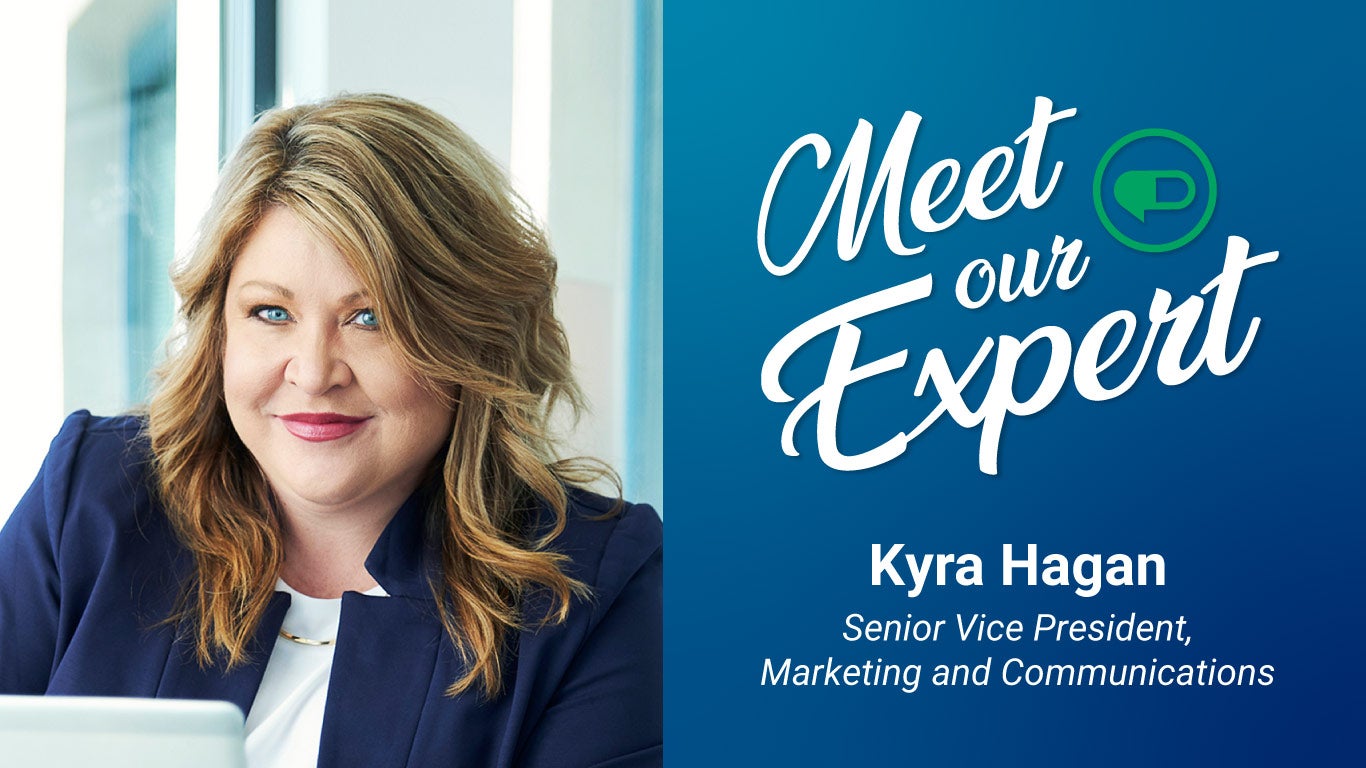 Kyra joined RxBenefits in 2019, leading the marketing and communication efforts to ensure the value we create for benefit advisors and their self-funded clients are well understood by the market. "It's my job to make sure our story is resonating and connecting with the people who will benefit from our services the most," Kyra said. Her work with diversified solutions appealing to a healthcare audience with different levels of expertise has helped her to be a translator between highly technical or industry-specific information. "I really enjoy the storytelling aspect of the marketing role, finding ways to take a very complex topic that could lead to mass confusion, overspending, and a lot of waste, and finding a way to help the everyday person understand how the opaqueness of pharmacy is impacting them and the people they care about. We want to empower our clients, benefit advisors, and members with information that can help them make better decisions to enjoy the best clinical and economic outcome."
In her spare time, Kyra is very passionate about traveling, boating, and raising and showing pedigreed Maine Coon cats.
"We want to empower our clients, benefit advisors, and members with information that can help them make better decisions to enjoy the best clinical and economic outcome."