When Sascha Glassford started her career at RxBenefits eight years ago, she knew she'd found a great fit. From her first job working at Peppermint Music to joining RxBenefits as a financial analyst, Sascha says she's been gathering knowledge and experiences at every step of her career.
"I feel like every job teaches you something that you can take with you," she says. "I have learned along the way that no matter your role the way you treat people is very important. Kindness goes a long way."
During her tenure at RxBenefits, Sascha has risen through the ranks of Business Development and Operations to her current position as director of Strategic Deals in the Commercial Excellence Department. In this role, she develops cohesive and customized deal-by-deal approaches. Working with opportunities from the Business Development and Account Management teams, Sascha collaborates internally and externally to create innovative solutions that help grow new business and retain existing business.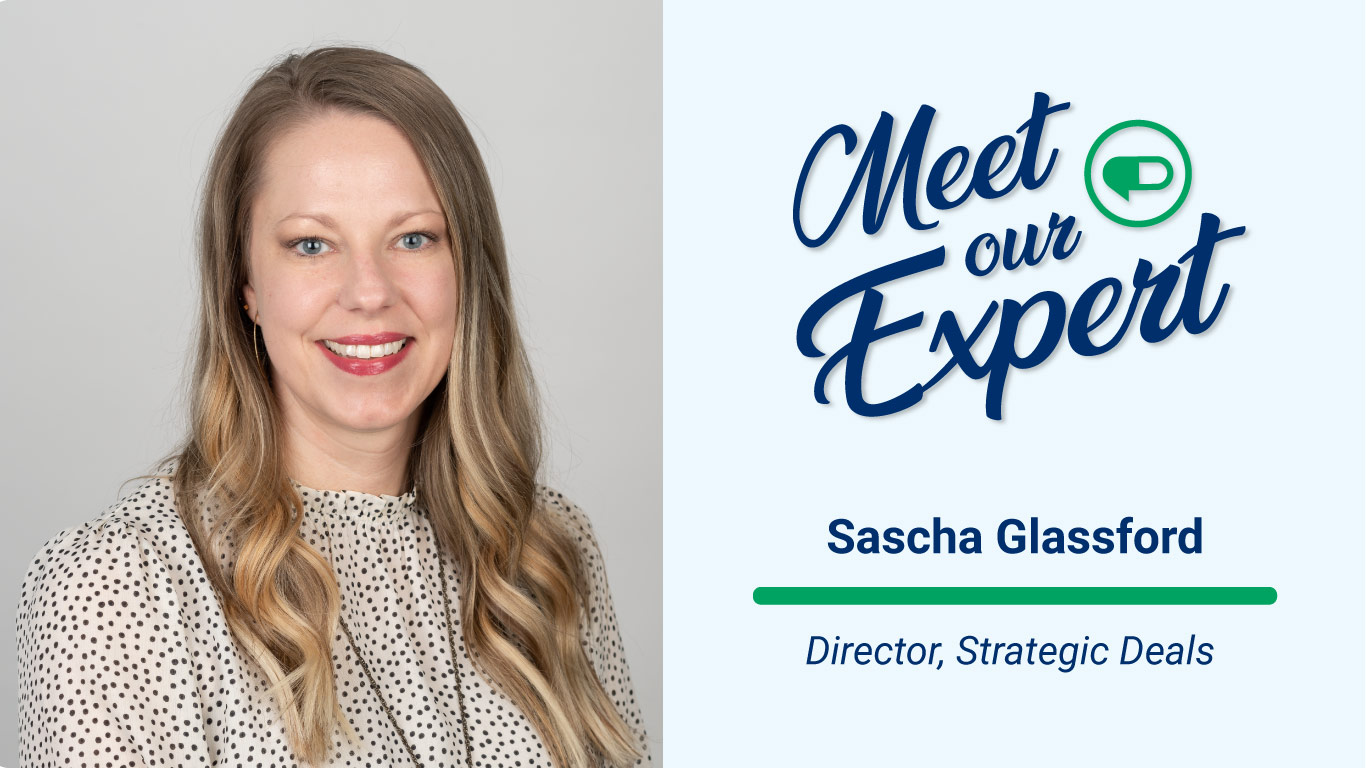 Because the pharmacy world is ever-changing, Sascha works to keep up with changing legislation and market dynamics. She monitors the industry landscape to ensure RxBenefits is putting our best foot forward for every opportunity, and she enjoys the challenge of keeping up with the latest news, emerging trends, new programs, and new ways to help solve the problems employers are facing. She lives by the motto that growth and comfort do not coexist, and she strives to grow and learn every day.
An Alabama native who grew up in Heflin, Sascha is a passionate football fan, and one of her most memorable moments at RxBenefits came from the longstanding rivalry between Alabama and Auburn football teams. "There was this one time that Myong and I decided to get even with Bryan Statham after he had been bragging all week about Alabama Football," Sascha says. "While Bryan was traveling for work, we took the opportunity to decorate his office like we would decorate Toomer's Corner after an Auburn win. He returned to an office full of toilet paper."