Wes Hill loves three things: accounting, the law, and his family. Originally from Columbus, Mississippi, Wes now serves as the Director of Compliance and Legal Operations at RxBenefits in Birmingham, Alabama.
In high school, the first class to spark a joy of learning for Wes was accounting. He followed his passion for numbers to an undergraduate degree in accounting, and at his first job, he focused on taxes. Then he transitioned to a career in the legal sector. "I wanted to continue studying tax, and a good way to do that is to go to law school," he said. "Tax is a combination of accounting and law."
After attending law school at Birmingham's Cumberland School of Law at Samford, Wes practiced law at a private firm. "The law practice and law school, in general, teaches you how to think, and in the law firm world you see lots of issues, lots of clients, and you're called on to be a problem solver for your clients," Wes said. "That was great preparation to become a problem solver for the internal teams of RxBenefits."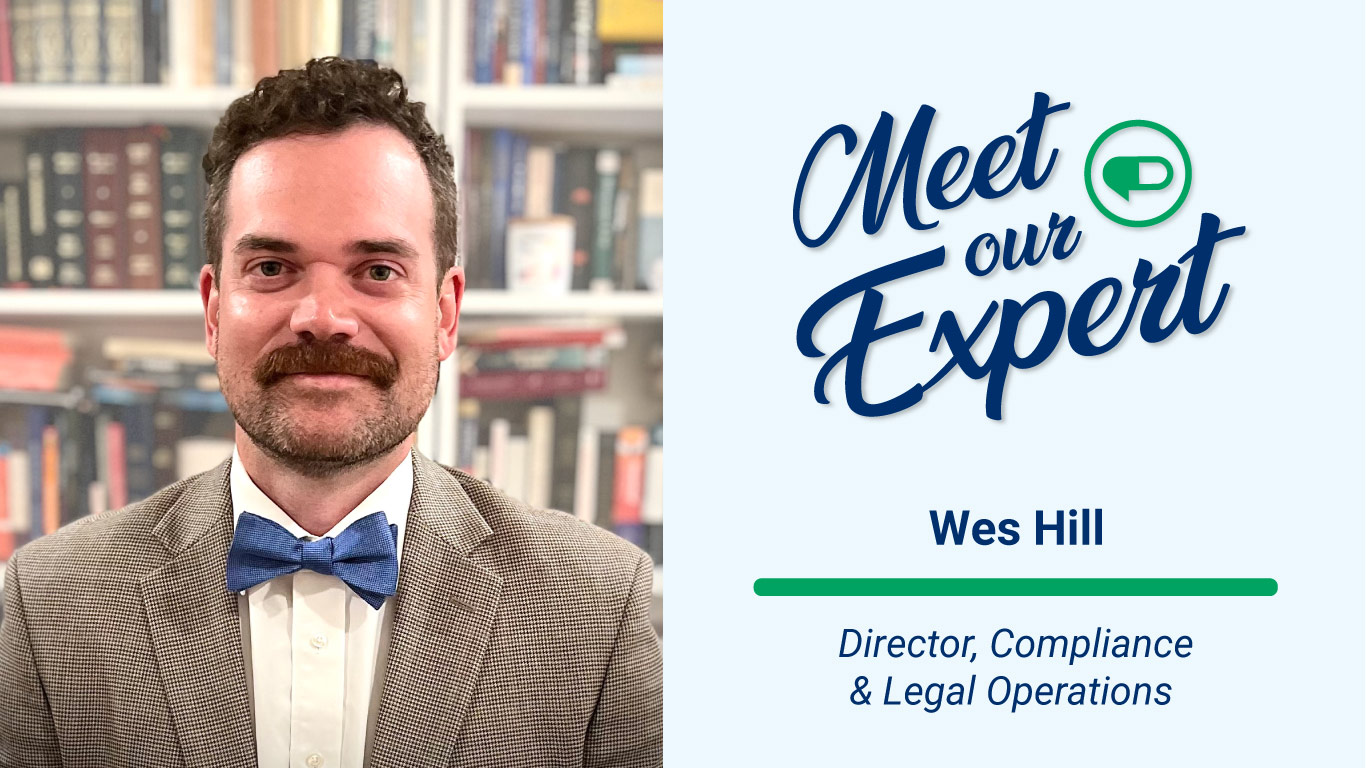 Digging into the law, analyzing it, and advising our teams.
Wes joined the RxBenefits legal team in 2019, and here he focuses on compliance issues for the pharmacy benefits industry including HIPAA, ERISA, the Affordable Care Act, and analysis and tracking of various state laws that regulate pharmacy benefits.
Pharmacy benefit and drug pricing are in the spotlight in the legal world, providing a challenging environment of rapidly changing regulation across the federal government and all 50 states. But luckily, Wes loves to look at developing laws and policies. "Because we have clients from all states, we're looking at it from a high-level view. To control the price of drugs, there's a large volume of legislation passed and, in the pipeline, to keep up with," Wes said. "It's an exciting time to be in the legal profession and advising clients on pharmacy benefit rules."
Read Wes's latest blog on anti-steering laws.
A fan of playing tennis and guitar, Wes was a music minor who specialized in playing the classical guitar. He's dusted off his strings recently bringing his hobby back into his routine. And he's knee-deep in kids' sports, chauffeuring his kids between baseball, soccer, flag football, basketball, gymnastics, etc. He coaches tee ball, and for two years in a row, they've clinched the regular season championship!