Top 3 Things You'll Learn
The law of the land for PBM networks in Oklahoma changed after an appeals court decision.
Tenth Circuit rehearing or a Supreme Court appeal could create more confusion.
All benefit advisors should closely monitor state legislation that attempts to regulate ERISA plans.
After a surprising victory for PBMs in Oklahoma, benefit advisors once again find themselves helping clients evaluate what a legal decision means for their plan design. Even if your firm doesn't work with clients in The Sooner State, it's essential to understand how the legal battle and reflects a significant regulation pattern across the country. Oklahoma is the tip of the PBM enforcement spear at the state level, and the Oklahoma Insurance Department's aggressive stance has led to enforcement actions against Express Scripts, Prime Therapeutics, and Caremark. In this blog, I'll share my analysis of the latest court decisions impacting ERISA plans.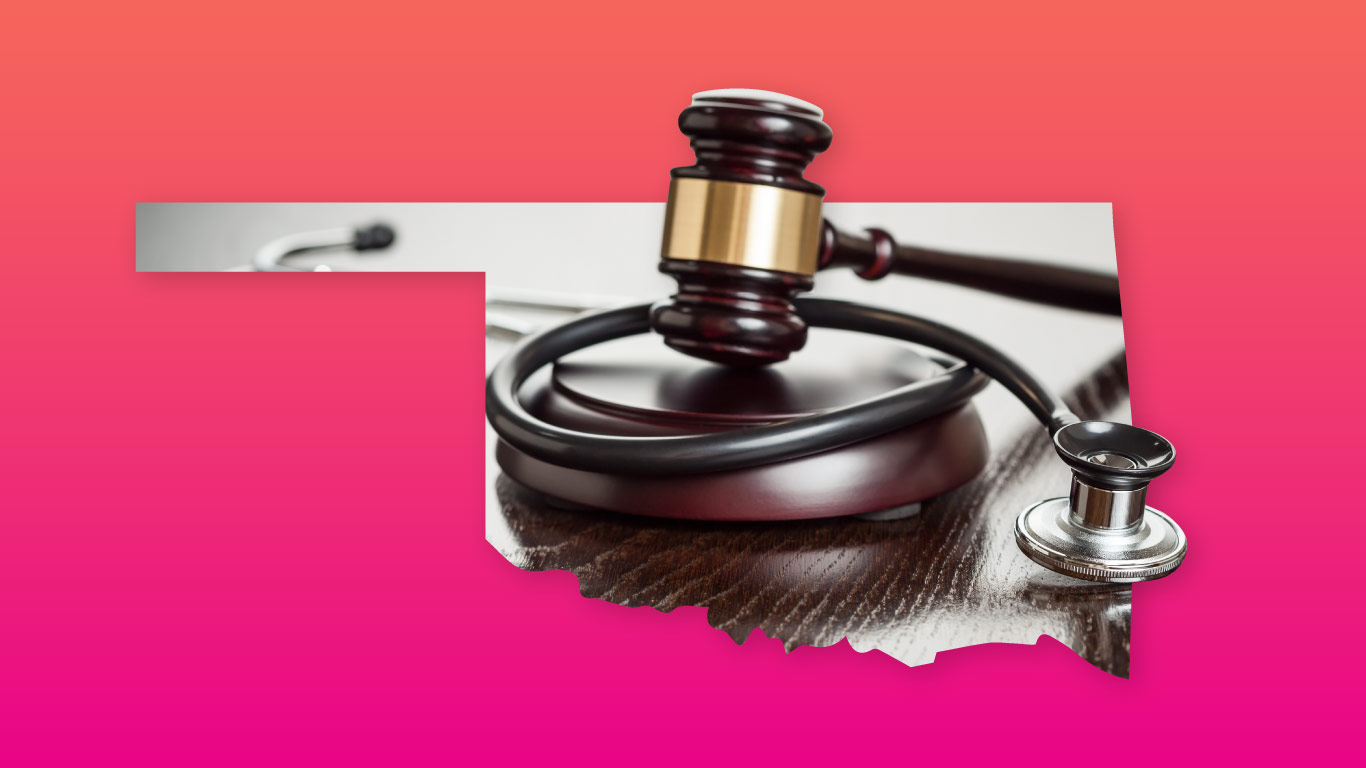 Is the PBM legal battle over in Oklahoma?
Initially passed in 2019, Oklahoma's Patient's Right to Pharmacy Choice Act was one of the earlier state attempts to tighten up PBM regulation. It focused on network design and steering practices. The Pharmaceutical Care Management Association (PCMA) – the trade group representing the largest PBMS in the country – quickly argued that plans governed by the Employee Retirement Income Security Act of 1974 (ERISA) should be exempt from the regulations and filed federal litigation.
In April of 2022, benefit advisors, plan sponsors, and PBMs scrambled to make changes to plan designs when a Federal District Court ruled in favor of Oklahoma, and an update to the law expanded the regulations to prohibit spread pricing. Oklahoma became chaotic for ERISA plans trying to comply with the law, and in some instances, the Oklahoma Insurance Department sought to enforce the law against out-of-state plans if any members lived in Oklahoma. Potentially, this meant that companies with multi-state offices or remote workers were now facing regulations by multiple states – even though ERISA was designed to eliminate this issue.
PCMA appealed the decision, and this August, the Tenth Circuit Court of Appeals ruled in favor of the PBMs. The court agreed that ERISA preempts multiple provisions of the Patient's Right to Pharmacy Choice Act. The decision ends enforcement of multiple provisions of the bill against ERISA plans, including:
Network access standards that put geographic parameters around pharmacy networks
Prohibition on PBMs from promoting affiliated retail or mail pharmacies by offering cost-sharing discounts, such as reduced copays
Any willing provider language that required admission of every pharmacy that is willing to accept network terms
Prohibition on PBMs denying, limiting, or terminating a pharmacy's contract if a pharmacist is on probation with the Oklahoma State Board of Pharmacy
The state of Oklahoma argues that the Supreme Court's decision in Rutledge v. PCMA allowed regulation of ERISA plans, and Insurance Commissioner Glen Mulready announced the state would appeal the decision. To start that process, Oklahoma recently filed a petition for a rehearing and is asking all of the judges of the Tenth Circuit to reconsider the case.
Benefit advisors should shift into ready-for-anything mode.
Benefit advisors should understand the limits of this ruling because it doesn't completely eliminate Oklahoma's PBM laws. The state can still regulate PBMs for the fully insured market and non-ERISA clients, including governmental and certain church plans. The ruling in the appeal did not mention the additional regulations that prohibit spread pricing, which arguably may still be enforceable unless challenged.
Unfortunately, with Oklahoma's petition for rehearing still pending, not to mention the specter of the Supreme Court appeal looming, now is a time of uncertainty for employers with ERISA plans in Oklahoma. The law of Tenth Circuit currently is that ERISA plans don't have to comply with the certain network design elements of the Patient's Right to Pharmacy Choice Act. Benefit advisors may consider reaching out to their client's PBM to determine if returning to a preferred network or mail-order program could make sense, and explore which options will be best for members.
Depending on what happens with Oklahoma's request for a Tenth Circuit rehearing, we could see another PBM case make it to the Supreme Court. There's a lot of interest in regulating PBMs right now, and in 2020, the Supreme Court took up the Rutledge case, which has been used by several states to open the door for regulating ERISA plans. Of course, the Supreme Court could choose not to take up the case from Oklahoma.  It's hard to predict which cases the Supreme Court will take on, but in my analysis, the High Court tends to step in when there are conflicting rulings across the country.
It's too early to tell where we will end up after the Mulready case plays out, but it's definitely time for benefit advisors in Oklahoma and beyond to prepare for all possible outcomes of an appeal. There are also several bills at a federal level aiming to regulate PBMs.
The appetite for states to regulate PBMs continues to be strong, and benefit advisors across the country need to be ready to adapt to changes in laws at the state and federal levels. Prepare your clients with the latest news and communicate with state lawmakers about the issues state regulations could cause for their benefit plan design.
Disclaimer: Interpretation of laws will vary by PBM, state, and a variety of factors beyond the scope of this post. Nothing herein should be construed, or relied upon, as legal advice. Each plan sponsor is responsible for determining the legal requirements applicable to its group health plan. Each plan sponsor should consult with its legal counsel regarding applicable legal requirements.
Sources:
Link: PCMA Statement on the Tenth Circuit's Decision in PCMA v. Mulready