Top 3 Things You'll Learn
Manufacturer copay assistance programs (MCAP) won't impact contract value or rebates
Patient Assistance solutions will impact rebates, and charge plans 25% of a prescription's average wholesale price (AWP)
Pharmacy benefit programs need independent clinical oversight to ensure prescriptions are needed no matter the cost-shifting tactic
Plan sponsors who need to find affordable ways to provide pharmacy benefits to members will often look to manufacturer copay assistance programs and Patient Assistance solutions for relief from rising drug prices. Both programs can provide support from pharmaceutical manufacturers to cut down on pharmacy costs, but the qualifications, impact, and intent of these programs are vastly different. To make the right recommendation, it's important for benefit advisors to understand the key differences between MCAP and Patient Assistance solutions.
At a glance: Manufacturer copay assistance programs vs Patient Assistance solutions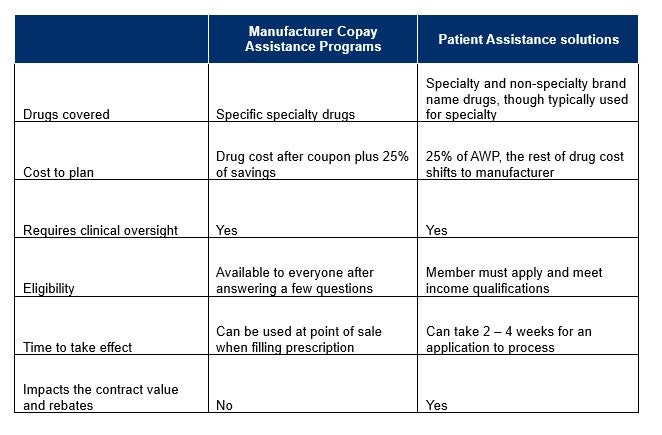 Manufacturer coupons lower members' out-of-pocket costs.
Pharmaceutical drug makers provide coupons for brand medications to market new drugs and encourage prescribers and patients to utilize their products. These coupons run through the pharmacy benefit provided by the employer and are administered at the point of sale to lower out-of-pocket expenses.
While patients are asked to answer a few questions to enroll, anyone prescribed the applicable specialty and non-specialty medications can use these coupons, which can be found at the doctor's office or online. The coupon goes into effect quickly and covers the full copay for the member up to a certain amount set by the manufacturer.
While coupons make these drugs more affordable to patients, manufacturer copay assistance programs can leverage these coupons to reduce the overall cost to the plan. But typically, a fee of 25% of the savings is applied. Because these coupons are processed as part of the pharmacy benefit, they do not impact contract value or member medication access.
In addition to maximizing the copay assistance, a copay accumulator program ensures that only what the member contributes is accumulating to the deductible and maximum out-of-pocket expense. When used in tandem, accumulator protection programs and copay maximizer programs can effectively lower an employer's costs on these high-dollar medications while allowing member access to necessary drugs at a lower out-of-pocket cost.
Plan sponsors who want to use copay accumulator and maximizer programs must monitor state legislation trends.
Read more.
Patient Assistance solutions only work for some pharmacy plans.
Patient Assistance solutions also aim to reduce the impact of specialty drug costs. However, unlike manufacturer copay assistance programs, these funds are not available to all members and are only available based on income and need. These funds come from the manufacturer or a charitable organization that covers the cost of certain medications for underinsured or uninsured patients. Patients must apply to determine eligibility, and requirements differ from drug to drug.
Patient Assistance applications require more information from patients than the simple questions for manufacturer coupons, including financial documentation such as pay stubs or tax returns for the family. A patient's application can take two to four weeks (or more) to process, and members often need another way to fill the prescription while waiting for approval.
For medications to be funded through Patient Assistance Solutions, they cannot be processed through the employer-provided pharmacy plan. Members qualify as being underinsured because the plan does not cover these particular medications.
Learn more about the factors like company benefits philosophy, patient mix, and drug mix that should be considered when adopting Patient Assistance solutions.
When an employer removes a specialty drug from their plan's coverage, the impact on both the member and contract value must be considered. Unlike the manufacturer copay assistance programs, these programs can impact the value of the contract with the pharmacy benefit manager.  Depending upon drug mix and conversion rate to patient assistance, savings can be substantial with these plans, but they can also be diminished by the loss in contract value if the conversion rate is low or the right drugs do not convert.
These programs can be layered together, and members who are not eligible for patient assistance can be eligible for manufacturer assistance to lower costs. Ultimately, understanding realistic savings potential, impact to contract, and member experience is essential for a plan sponsor to select the program that provides the best benefit.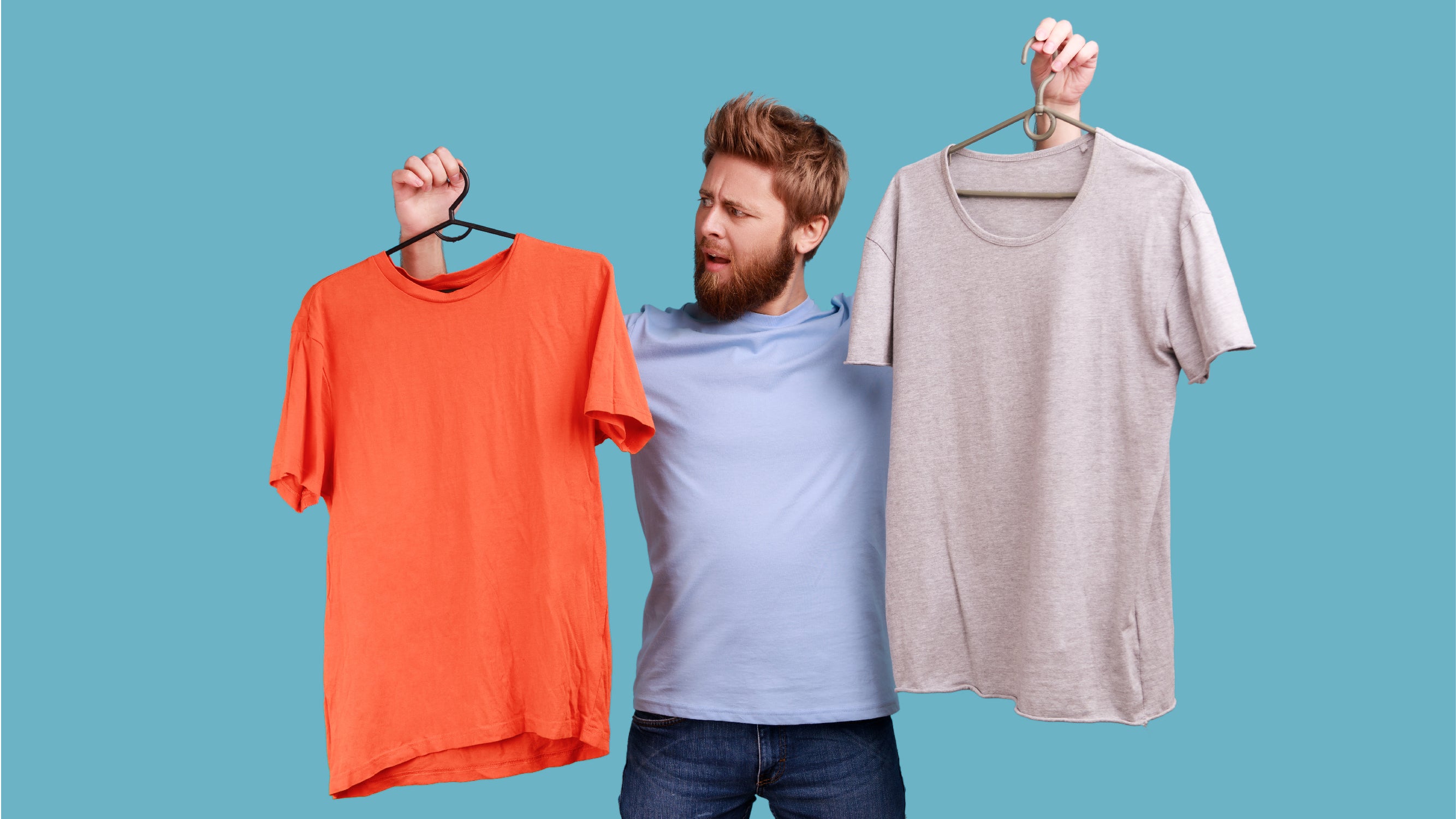 Both programs need clinical oversight to protect plan sponsors and their members.
For both programs, independent clinical oversight is necessary to ensure the medication is the most appropriate therapy for each member and their disease state. Plan sponsors want to ensure the plan is paying for only what is necessary; without clinical oversight, patients can end up on medications that might not be the right choice for their condition. Alternatively, a lower-cost drug that doesn't require either of these assistance programs to be affordable may be available.
Ultimately, if your client is paying even a partial amount of the cost of unnecessary medications, those dollars are wasted.