Once a novel, emerging trend, the use of GLP-1 drugs like Ozempic®, Trulicity®, and Mounjaro™ for weight loss has become a fact of life. These drugs, originally developed to treat Type 2 diabetes, have rapidly risen in popularity as celebrities and social media influencers showed off slimmed-down figures, advertising touted their weight-loss benefits, and subscription telehealth platforms willingly prescribed them off label. Now, antidiabetic agents can comprise 15%-20% of total plan spend. Last year, Ozempic represented 4%-5% of total plan cost for the average client in RxBenefits' Book of Business.
Of course, those plan costs are not entirely due to GLP-1s. Diabetes has consistently been among the top drivers of pharmacy costs because of the growing diabetic population in the U.S., increased diabetes diagnoses during the pandemic, and providers turning to expensive, newer therapies earlier in the treatment process. And this has, in its own way, complicated the situation: Off-label prescribing of GLP-1s has been rising at the same time as on-label demand to treat Type 2 diabetes, leading to high costs for plan sponsors and drug shortages for patients.
For plan sponsors to protect their own pharmacy budget and the health of their members who rely on these drugs to treat their diabetes, advanced utilization management is necessary to catch inappropriately prescribed GLP-1 medications before they are filled.
Learn more about the latest diabetes drug trends in our new eBook: What's Trending in Pharmacy Benefits?
Wonder drugs can come at a price.
The newest generation of diabetes drugs, GLP-1s treat diabetes by mimicking a hormone in the body that enhances insulin secretion and slows stomach emptying. This is important for patients with Type 2 diabetes needing to keep their blood sugar in check, and it also has a side effect of causing significant weight loss. In fact, some GLP-1s have been approved in higher-dose forms such as Saxenda® and Wegovy® specifically for weight-loss purposes. The problem comes when those lower-dose versions intended to treat Type 2 diabetes – like Ozempic – are prescribed off-label for weight loss.
The explosive growth in off-label prescribing of GLP-1s has been difficult for plan sponsors and for patients with Type 2 diabetes. Plan sponsors find themselves covering high price tags – from $750 to nearly $1,000 for a 30-day supply – for drugs that may or may not be prescribed according to FDA guidelines. It's estimated that as much as 40% of plan spend on next-generation diabetes drugs could be due to off-label prescribing.
Additionally, the run on GLP-1s has created a shortage at the pharmacy counter, leaving diabetic patients unable to get the drugs they need. More than 37 million Americans have diabetes, and over 90% of those have the Type 2 variety. When these patients are forced to switch to a potentially less effective drug, or to ration their current drugs, they can suffer serious and often lifelong health effects.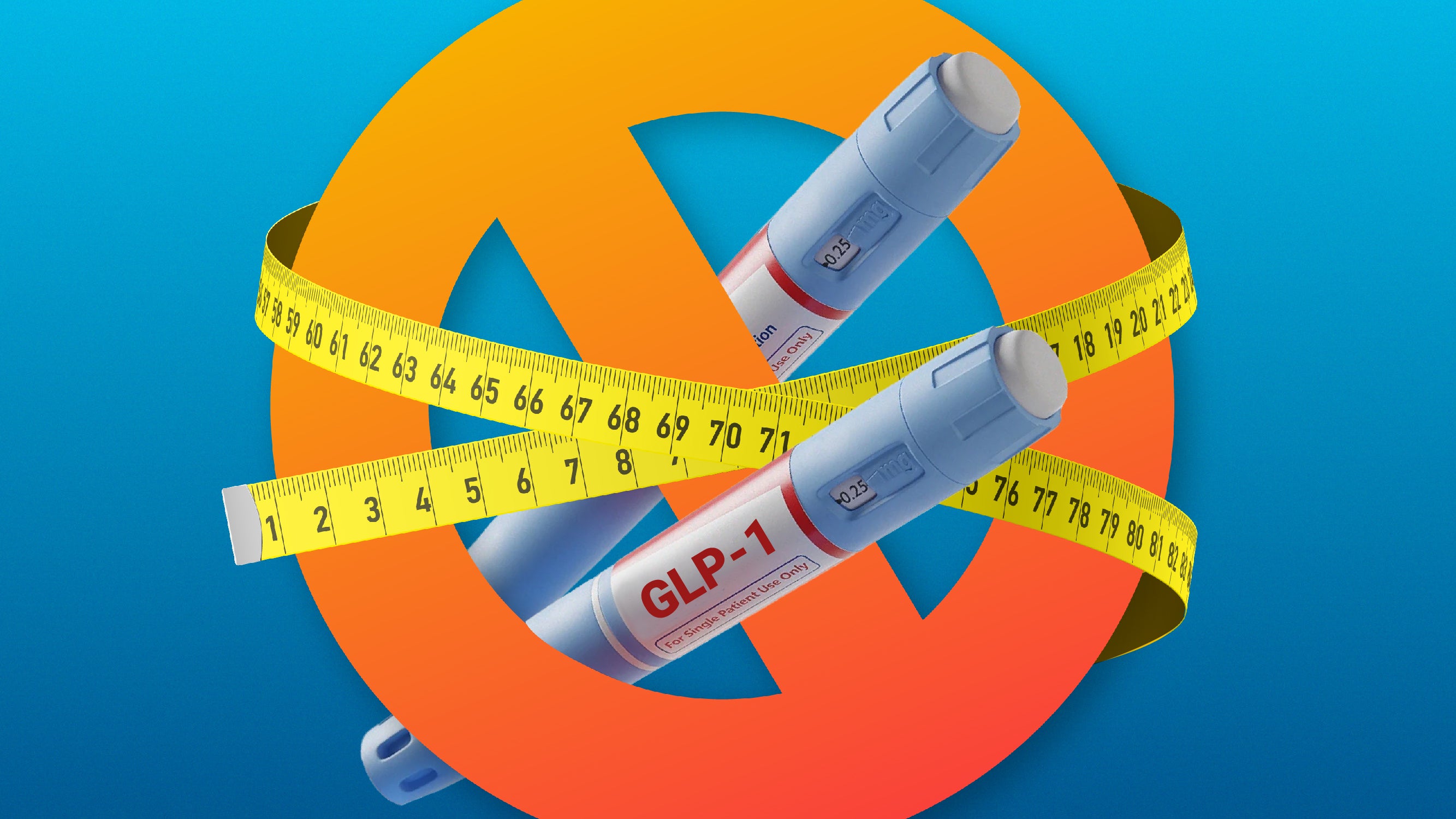 Enhanced utilization management protects members and plan sponsors.
Expert utilization management is crucial to ensure plans do not pay for drugs prescribed inappropriately, and that members who rely on next-generation diabetes drugs for Type 2 diabetes have access to their medications. This can include programs like prior authorizations, quantity limits, and step therapy.
RxBenefits' Protect suite of clinical solutions includes all these programs to help employers ensure the safety and necessity of their members' prescriptions. And our newest enhancement to that suite, Utilization Management for Next Generation Diabetes Drugs, offers an additional layer of protection against off-label prescribing of GLP-1s.
The program's expanded utilization management edits require prescribers to confirm that a GLP-1 prescription – for both lower- and higher-dose versions of the drugs – is medically necessary and dosed according to FDA guidelines before filling it. GLP-1 claims are automatically flagged for prior authorization and will only be approved if the prescription meets established criteria for the drug in question. RxBenefits has also expanded our infrastructure to accommodate an influx of members calls resulting from the scarcity of these drugs and to ensure timely turnaround of the increased number of prior authorizations.
New drugs call for new layers of protection for your clients.
GLP-1s aren't going anywhere – nor should they, as they've proven to be extremely effective for individuals using them to treat Type 2 diabetes and for weight-loss purposes. But patients must be able to access the drugs they need, and plan sponsors must be able to know their members are protected from inappropriate prescribing and their plans are protected from wasteful spending.
Utilization management solutions like this newest enhancement to Protect can be the added layer of protection members and employers need to feel confident about their health and the health of their plan.