A lifelong student in search of a career with purpose, Sara Sobolewski recently joined the team at RxBenefits as the Content Marketing Manager, and her main role is creating content for benefits advisors and plan sponsors after wearing many hats working in restaurants, journalism, bass fishing, and marketing.
Sara is excited to dive into the pharmacy benefits industry and help empower everyone involved in choosing and utilizing pharmacy benefits to make better, more informed choices about healthcare. One of her favorite things about working at RxBenefits is finding a group of smart, helpful people who are willing to stop and share their expertise.
"I feel like my background as a journalist, an academic, and a marketer have prepared me for an industry that requires deep learning," Sara said. Those careers taught her how to present complex information to people with different levels of knowledge, and she learned how to listen to the audience. "I have found that as both a journalist and a social media strategist, it is less important what you say and more important what you hear," she says. "I have had the title of Audience Innovator in a past job, and my main responsibility was reaching out to our readers to learn more about them and their everyday questions. One of the reasons I was drawn to RxBenefits was the opportunity to help people understand the pharmacy industry maze."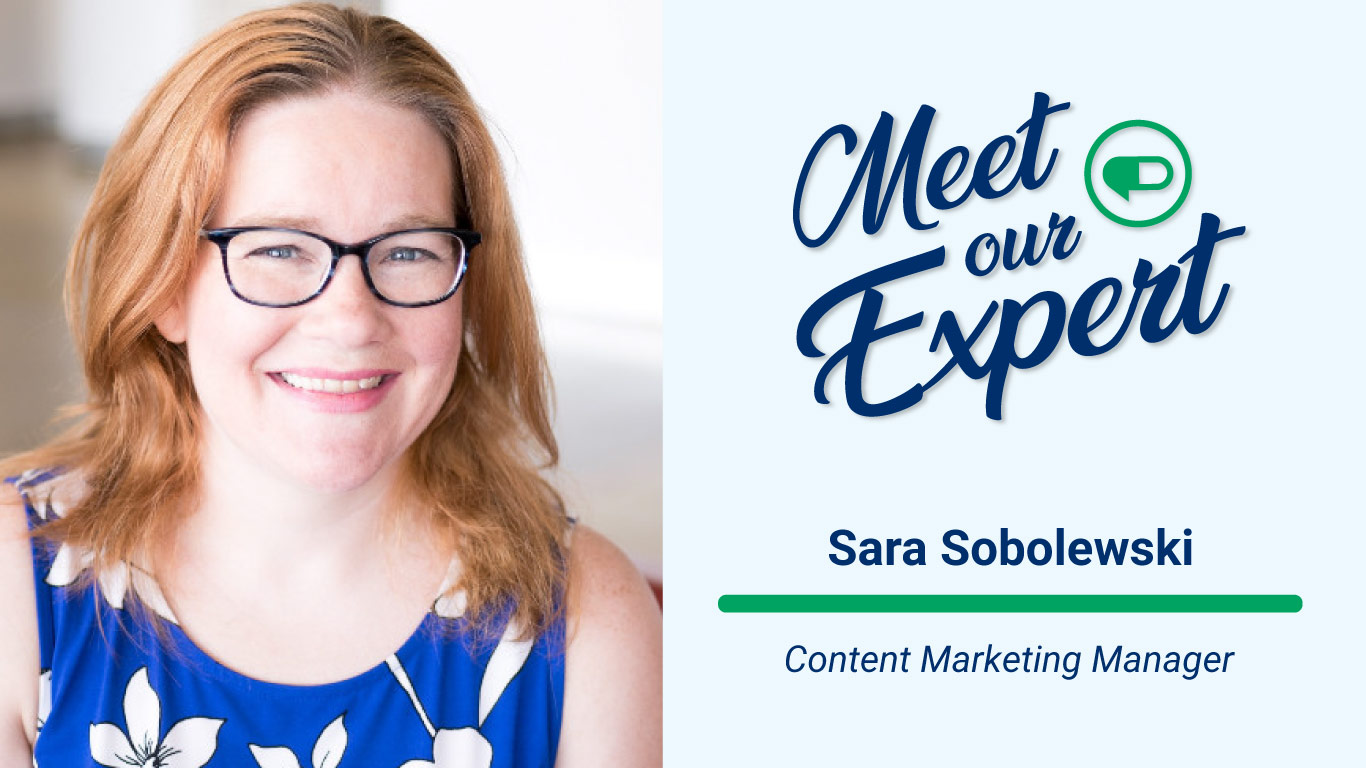 Sara believes that the most challenging part of her job is wrapping her head around the complex structure of pharmacy benefits and all of its various facets — but she's excited that she's able to learn these things from all of the helpful people throughout RxBenefits. "I get to do two of my favorite things: learning and talking."
Outside of work, Sara loves to bake, and she is also a proud owner of two adopted dogs. Knowing how important education is to Sara, it's easy to see why "never stop learning" is the motto that she lives by. The most crucial thing Sara has learned throughout her career is that not everything has to be perfect. Whether she's baking macarons or writing an article, she believes it's important to remember that it's better to have completed something, learn from that process, and move on to a new project instead of striving for one project to be perfect.
If you have suggestions for content topics for Sara to research on RxBenefits.com or RxBenefits staff you want to hear from in our monthly Meet Our Expert interviews, Sara will always be happy to dig into them. You can contact Sara with questions and ideas for content at marketing@rxbenefits.com.